Sylvester Stallone tweets 'lazy,' 'greedy' Bruce Willis to be replaced by Harrison Ford in next 'Expendables'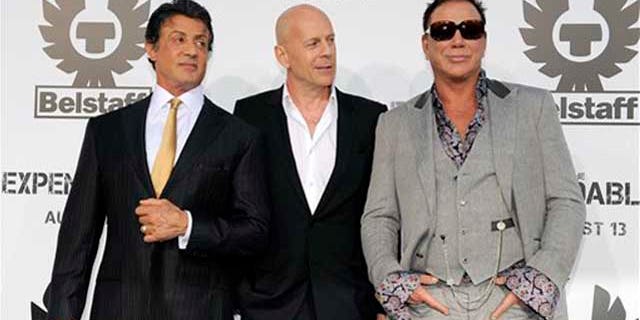 Sylvester Stallone made Bruce Willis expendable.
With a vengeance, Stallone gleefully announced yesterday that Willis had been booted from "The Expendables" summer franchise, calling him a greedy, lazy jerk.
Click here for more on the story from The New York Post.
Stallone, who co-wrote both previous "Expendables" movies and directed the first, revealed that Harrison Ford would be joining the cast in place of Willis.
The "Rocky" actor tweeted: "WILLIS OUT... HARRISON FORD IN !!!! GREAT NEWS !!!!! Been waiting years for this!!!!"
Not satisfied with simply showing Willis the door, Stallone added this parting Twitter shot: "GREEDY AND LAZY ...... A SURE FORMULA FOR CAREER FAILURE."
Willis had played Mr. Church, a CIA agent, in the first two incarnations of "The Expendables." A rep for the "Die Hard" actor could not be immediately reached for comment this morning.