Sylvester Stallone says new 'Rambo' movie production is 'starting soon'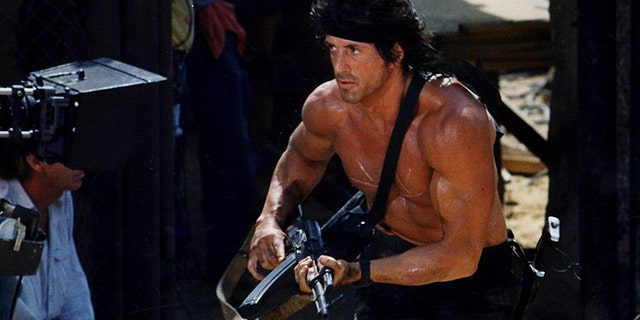 NEWYou can now listen to Fox News articles!
Sylvester Stallone is bringing out the bandana for another installment of "Rambo."
"Starting soon and getting very excited," Stallone wrote on Instagram on Monday in a caption to a photo from the fourth film in the action movie series.
"The world may be changing but not him," the actor wrote. "NOTHING IS OVER!"
Stallone last starred as John Rambo, the troubled Vietnam veteran known for his fighting and survival techniques, in a 2008 installment. Rambo wound up rescuing a group of captives from the Burmese army in the flick.
The new film would be the fifth in the series, which started in 1982.
Rambo won't be the only Stallone character to return to the big screen, however.
His beloved pug Rocky Balboa trained the son of his former adversary, Apollo Creed, in the critically-acclaimed 2015 film "Creed." It was the first time Stallone played the role following a seemingly series-ending 2006 entry.
He'll be back in the ring as Balboa – this time as a trainer to Michael B. Jordan's Adonis Johnson – in November's "Creed II."