Suzanne Somers details last conversation with John Ritter, talks bouncing back after 'Three's Company' firing
Suzanne Somers can vividly recall the last time she ever spoke to John Ritter.
The actor, who starred alongside the 71-year-old in the hit 1970s sitcom "Three's Company" as the lovable, closeted heterosexual Jack Tripper, died in 2003 at age 54 from an aortic dissection, a break in the main artery that carries blood from the heart.
Somers was shocked when Ritter unexpectedly reached out to her a month before his sudden death. Since she was famously fired by ABC in 1982 after she asked for a pay hike, Somers never heard from any of her co-stars, including Ritter.
She reflected on that moment, as well as the many lessons she learned in Hollywood, in a new memoir, titled "Two's Company." She described getting a surprise phone call from Ritter while getting her hair done at a beauty parlor.
"I go to the phone. I said, 'John?'" Somers told Fox News. "He said, 'Hey babe,' and I knew his voice right away. And then he said, 'I forgive you.' I had a moment of, 'Uh, you forgive me?' And then I thought, 'Be the grownup.' And so I said, 'Thanks.'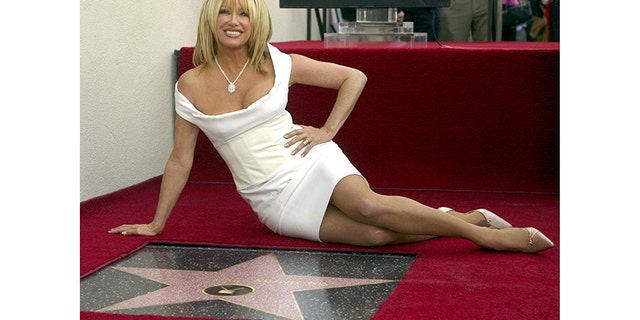 "And he said, 'I'm doing a show called 'Eight Simple Rules' and there's a dream sequence and I want to have a nightmare, and in my nightmare, you... are in the dream.' And I said, 'Yeah, I'd love to work with you again, but… This isn't the way I want to come back, a nightmare. Really?'"
Their brief conversation would spark a possible collaboration that never came to be.
"I said, 'Why don't we find an actual project?'" said Somers. "'Why don't we do something together?' He said, 'All right. That's a good idea. I'll look.' I said, 'I'll look.' And a month later, he died. So there was resolution, which feels good. We probably would've found a project, which would've worked. I always thought Jack Tripper should've married Chrissy Snow anyway and that should be the spin off. I'm glad I had that resolution with him. Really glad."
Somers coped with the loss of her friend with the support of her husband and business partner, Alan Hamel. The pair have been happily married since 1977. The 81-year-old was there when Somers, who captivated millions of audiences across America as bubbly, bodacious blonde Chrissy Snow, was looking to get paid for what she was worth.
The Hollywood Reporter revealed that when it came time for Season 5 negotiations, Somers was looking to earn $150,000 instead of $30,000, which was equal to what Ritter was receiving. Instead, ABC only offered a $5,000 hike.
"At year six, what I was really trying to do was not much feminism, but I think we all should be paid commensurate with the amount of tickets that we sell, and I was selling more tickets than any other woman on television," she explained. "So why were all the men who weren't selling as many tickets as me being paid 10 and 15 times more?"
Hamel attempted to negotiate with ABC, but Somers insisted the network was looking to make an example out of her. Not only did they do just that, but the star claimed no one came to her defense, including he co-stars, the National Organization for Women or Women in Film, which specifically aims to advocate equal pay and representation in the screen industry.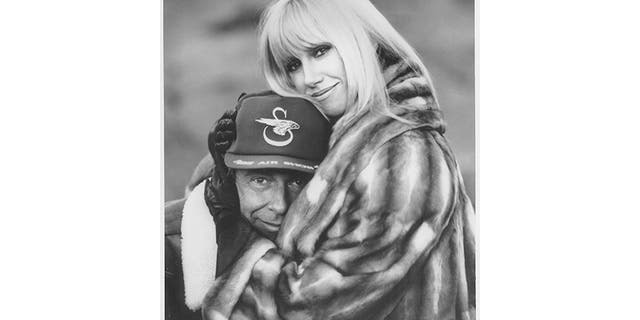 "I'm out there playing the dumbest woman in America on television, so it didn't sync up that I'm the one out there going, 'Hey, excuse me. Could we talk about parity here and fairness and all that?'" said Somers.
"I can't imagine any woman with a hit television series in the top 10 with the kind of demographics that I have, that they wouldn't see the value of that and give that woman commensurate pay," she said. "Maybe it still goes on, but I can't imagine it. I think I was the sacrificial lamb."
However, with Hamel's encouragement, an unemployed Somers was able to secure a Las Vegas residency — a deal she said that was for more money than she ever asked for on "Three's Company." Not only did Somers say her shows sold out for 15 years, but by 1987, she was crowned Female Entertainer of the Year in Sin City. She shared the throne with Frank Sinatra.
As for her business/romance collaboration with Hamel, it continues to thrive.
"I am madly in love," she declared. "I still am. It's bizarre to me that after 40 years of marriage and 50 years together that I still feel that way. But he turns me on, and I think I turn him on, and it's always been like that. You know the way it is when you first start dating someone and this might be the one? That feeling has never gone away.
"So is this luck? I don't know. A good relationship is not about luck. It's about really putting in the effort to make sure that you give each other a lot of attention and respect… But if you throw in the other component of you turn one another on, that kind of makes it really great."
And while Somers has gone on to pursue other TV projects, as well as launch the ThighMaster, of which she's sold over 10 million, she's never forgotten about her most famous role.
"It was one of those magic, once in a while kind of things that happened, and I felt it when I was her," said Somers on becoming Snow. "I made her a woman child. She had a moral code of what she wouldn't do. She would never tell a lie. She would never take anybody's husband or boyfriend and she had the qualities that made people feel safe. And she was unaware of what she looked like.
"It was a fun character to play. They were stupid to fire me. But, whatever. It worked out for me and I'm the only one still working from the series, with no signs of stopping, so how great."