Sundance: Courtney Love concerned she might look 'crazy,' source says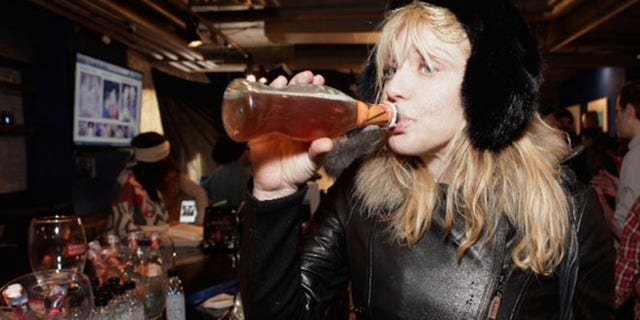 Park City, Utah – Courtney Love is not exactly known for her sane, straight-down-the line behavior. But the controversial "Hole" front woman may be trying to change her tune.
Love was spotted stopping by the Miami Lounge gifting suite in Park City, Utah on Saturday for a few quick goodies. And PETA be warned, that included some fur from the RUDSAK line.
"Courtney mentioned wearing the jacket on stage, and took a passport holder and a wallet and a fur hat," an eyewitness told FOX411's Pop Tarts column. "She was asking if she looked crazy, but after reassurance, took it."
Another source told us that Love looked "pretty disheveled" as she rushed in and out, but was ultimately pleasant to staff and was later spotted doing the rounds at a number of gifting locations.
Kurt Cobain's former flame hit up Park City a few days ahead of her scheduled one-night-only concert at Star Bar Utah on Monday night, prompting many to wonder if she would go after former "Nirvana" drummer Dave Grohl, who was also in town promoting his directorial debut "Sound City." Last year, Love took to Twitter to accuse a (married) Grohl of hitting on her daughter Frances Bean Cobain, which he denied, and for which she later apologized.
But when asked for her thoughts on the documentary, which highlights the Los Angeles recording studio where the likes of Nirvana, Fleetwood Mac and Eagles all recorded, a rep for Love responded: "Her focus is on her performance."