Suit over hiring of Michael Jackson's doctor to go to trial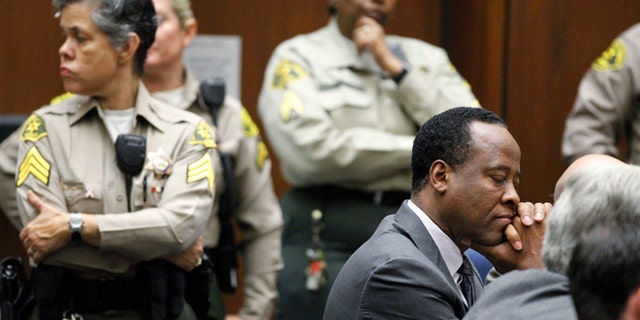 LOS ANGELES – A judge has dismissed all but one count in a civil lawsuit by Michael Jackson's mother against concert giant AEG Live, which hired a doctor who was convicted of involuntary manslaughter in the singer's death.
Superior Court Judge Yvette Palazuelos' ruling Thursday means that Katherine Jackson will have a trial on her claim that AEG negligently hired and supervised former cardiologist Conrad Murray. The ruling dismisses claims that AEG could be held liable for Murray's conduct and breached its duty to properly care for the pop superstar.
AEG Live was promoting a series of comeback concerts by Michael Jackson in London titled "This Is It." Jackson died in June 2009 while in final preparations for the shows after Murray administered a lethal dose of the anesthetic propofol in the singer's bedroom.
Katherine Jackson's attorney Kevin Boyle was not immediately available for comment but argued at a hearing Monday that AEG controlled Murray's actions and failed to properly investigate him before agreeing to pay him to work as the singer's physician.
He cited Murray's debt problems as a red flag that AEG should have spotted and contends the company created a serious conflict between his responsibility to Jackson and his own financial well-being.
Jackson died at age 50 before a contract that would have paid Murray $150,000 a month was finalized.
AEG attorney Marvin Putnam has said Murray was not employed by the promoter and he expects the company to win at trial. He said Katherine Jackson's lawyers will be unable to prove that AEG should have foreseen that Murray was a danger to the "Thriller" singer.
A trial is scheduled to begin April 2.