Sugarland, Sara Bareilles React to Indiana State Fair Tragedy: 'Horror' Was Like a 'Bad Dream'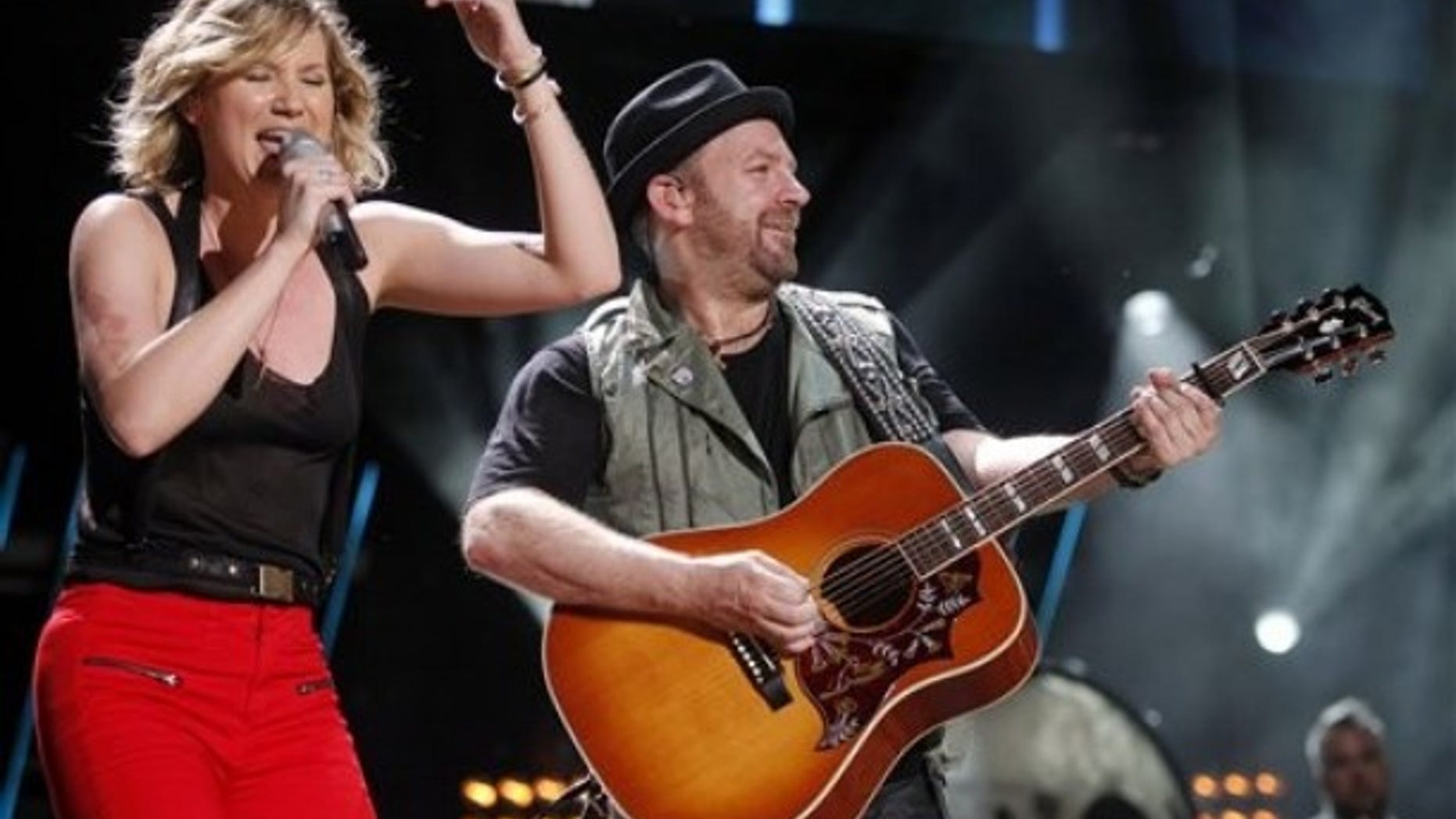 Country music duo Sugarland expressed shock and sadness this weekend after a stage-collapse killed five people just moments before the band was set to perform at the Indiana State Fair Saturday.
Gov. Mitch Daniels said an unforeseen rogue wind toppled the stage, which also left dozens injured, in what officials labeled a "fluke" accident.
Sugarland singer Jennifer Nettles said in a statement that she watched recaps of the collapse on the news "in horror."
"I am so moved," she said. "Moved by the grief of those families who lost loved ones. Moved by the pain of those who were injured and the fear of their families. Moved by the great heroism as I watched so many brave Indianapolis fans actually run toward the stage to try and help lift and rescue those injured. Moved by the quickness and organization of the emergency workers who set up the triage and tended to the injured."
Nettles and Kristian Bush, who perform as Sugarland, canceled their Sunday show at the Iowa State Fair.
Sugarland manager Jason Owen referred questions about the accident to fair officials, saying in an email, "it was their stage and lighting rigs so it wouldn't be right for us to comment."
Sara Bareilles, who opened for the duo and performed on the stage shortly before its collapse Saturday, said the events of the night were like "a bad dream."
"The weather changed in a matter of minutes and the stage collapsed in a matter of seconds. We are shocked and saddened by this horribly tragic circumstance and we are all praying for those affected," she wrote on her website.
"The emergency response was incredibly speedy and the people of Indiana as well as the crews from the show were beyond brave and working hard to help each other. My heart aches for the lives lost or injured as well as their families. We will do whatever we possibly can to help heal the hurt from this very sad day."
Fair director Cindy Hoye said it was too soon to talk about who was responsible for the stage and its rigging because the investigation had just started, but she had confidence in Mid-America, the company that owns the stage. Mid-America did not respond to messages left Sunday.
Other stars including Martina McBride, Taylor Swift and Blake Shelton offered their condolences following the tragedy.
The Associated Press contributed to this report.