'Stranger Things' Millie Bobby Brown gets first film role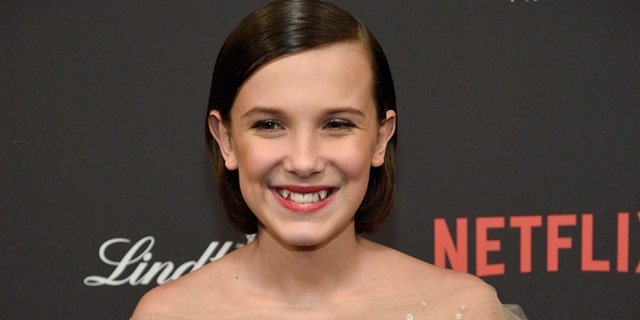 "Stranger Things" breakout Millie Bobby Brown has landed her first big film role in "Godzilla: King of Monsters," representatives for Legendary announced Friday.
With a smattering of TV credits to her name, the 12-year-old actress gained fame this past year for her portrayal of the mysterious Eleven in the sci-fi Netflix series "Stranger Things," which has been picked up for a second season.
The "Godzilla" sequel will be Brown's first film role. It's a follow-up to the 2014 "Godzilla."
The Michael Dougherty-directed and co-scripted film is set for release in March 2019. Brown is the only known cast member at the moment.