Stevie Nicks survived abusive relationship with former bandmate Lindsey Buckingham, crippling drug addiction, book claims
Stevie Nicks may be recognized as one of the most iconic female singers in rock 'n' roll, but a new book focusing on the Fleetwood Mac vocalist is attempting to demystify the star.
Stephen Davis, who recently published an unauthorized tell-all titled "Gold Dust Woman," previously collaborated with Mick Fleetwood on his 1990 memoir titled "Fleetwood."
Davis tracked down numerous sources who worked with both the band and Nicks herself. All requested anonymity for baring all and some still work for her.
Davis told Fox News one of the most surprising discoveries he uncovered was Nicks' sheltered childhood before she skyrocketed to fame.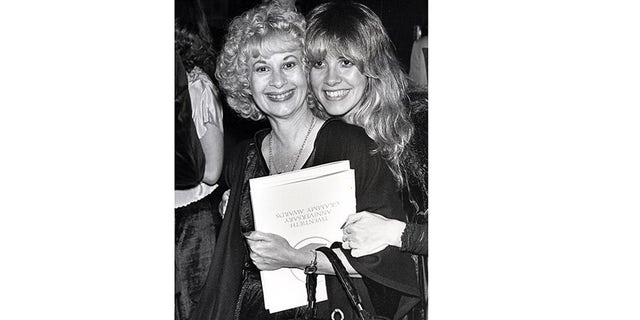 "Her father was a business executive and they moved all over the Southwest and West Coast when she was growing up," he explained. "So she would change schools every 2-3 years. And her mother kept her at home.
"She took a lot of classes like ballet, tap dancing and acting, but mostly she stayed home and learned to play guitar, spent a lot of time in her room and wrote her first song when she was 16. And then she really didn't have a steady boyfriend until she met Lindsey Buckingham at 19… So she had a much more sheltered childhood than most rockers seemed to have."
When she left the family home, the Phoenix-born aspiring artist waited tables and cleaned people's homes in Los Angeles for about five years. She reportedly showed up to audition for Fleetwood Mac wearing a waitress outfit.
Nicks failed to impress the group — at first.
"The band didn't even really want to hire her," claimed Davis. "Fleetwood Mac had been around for almost 10 years at that point. Their guitar player had to quit so Mick Fleetwood heard Lindsey Buckingham, who was Stevie's boyfriend, playing the guitar, and tried to hire him to be the new guitarist for Fleetwood Mac.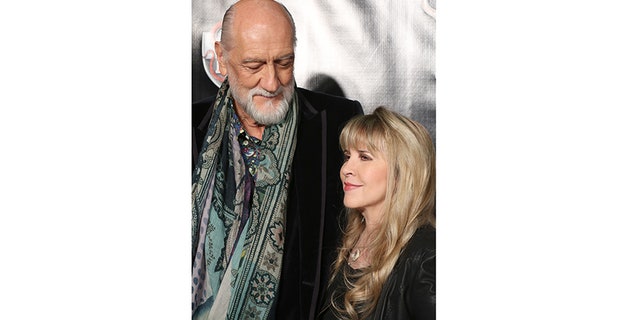 But Lindsey said, 'Look, if you want me, you have to take my girlfriend Stevie Nicks. We're a duo.' So for the first maybe year or so, Stevie was in a band. She felt that she was only in the group because of her boyfriend."
Nicks officially became a member of Fleetwood Mac in 1975, and she quickly captivated the audience. She became one of the central faces and voices of the group.
"Things quickly changed after audiences got a load of Stevie Nicks," said Davis. "This beautiful girl dancing around the stage. People kind of forgot about the rest of Fleetwood Mac and Lindsey Buckingham. It kind of became the Stevie Nicks show."
After Nicks joined Fleetwood Mac, Davis said the band began recording what would become one of the biggest selling albums of all time, "Rumors," which was released in 1977. However, the release brought plenty of heartbreak along with it.
"The entire band broke up," said Davis. "Lindsey and Stevie [also] broke up… They spent a year working in the studio barely speaking to each other, but it resulted in an incredible album."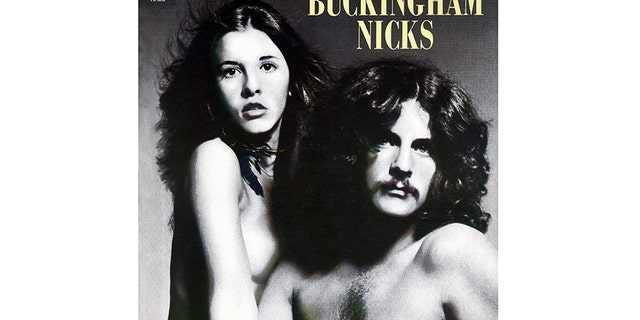 There were good reasons why the romance between Nicks and Buckingham ended. The book claimed that previously in 1973, a then-nervous 25-year-old Nicks was wary of posing in a "sexy" way for the cover of the couple's album, "Buckingham Nicks."
Nicks allegedly became even more self-conscious when the photographer asked her to go topless.
An exasperated Buckingham, then 24, allegedly yelled, "Don't be a f-----g child. This is art!"
Nicks, who felt violated by the image, nearly quit music before the offer to join Fleetwood Mac came along. But even before that incident, the pair's relationship was often tumultuous.
After the then-couple moved to Los Angeles in 1971 to launch their music careers, Buckingham allegedly said he couldn't work because he had to devote himself to music full-time, only to spend the day smoking hash with friends while Nicks tirelessly worked to make ends meet.
Buckingham also allegedly became jealous over Nicks' hit songs with Fleetwood Mac, "Rhiannon" and "Landslide," which was based on their failing relationship. And even after their breakup, Buckingham allegedly wrote the slamming "Go Your Own Way" about Nicks.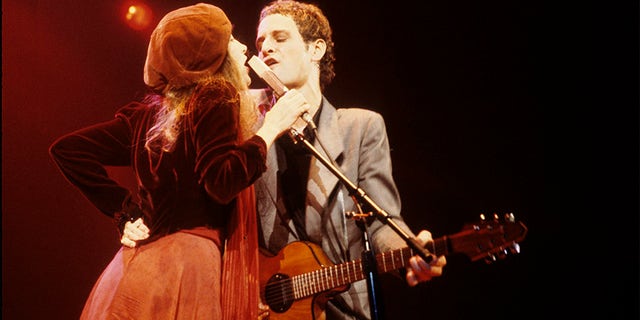 Rolling Stone previously reported Buckingham's antics worsened during their 1980 tour for "Tusk" — he mocked Nicks onstage, kicked her and reportedly threw a Les Paul guitar at her head. Buckingham has since said he doesn't remember the incidents.
The book also claimed Buckingham was physically abusive to Nicks.
A rep for the artist did not respond to Fox News' request for comment about the allegations.
Nicks herself had told Rolling Stone in April her relationship with Buckingham "has always been volatile."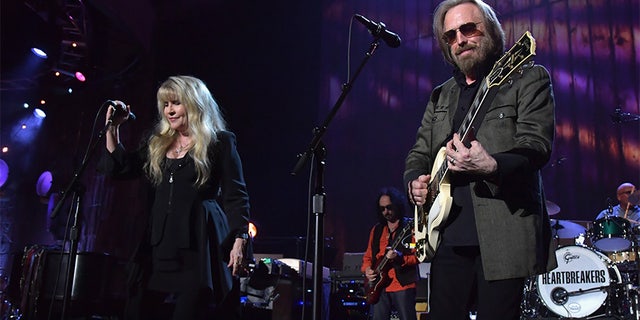 "It was too hard for them to work together, be in a band and go home together at the end of the day," said Davis. "It was too much pressure. But also, she reported that he was abusive to her. He slapped her, I know he hit her and choked her in front of the band… [That] was getting a little more publicity than I'm comfortable with because it's not really what the book is about… [But] I believe this was one of the reasons."
One relationship Nicks has been candid about is that with Klonopin, a tranquilizer prescribed to her by a psychiatrist to help calm her nerves after being addicted to cocaine for about 10 years.
The Telegraph reported Nicks estimated she must have spent more than $1 million on the drug. In 1986, a plastic surgeon advised her that if she wanted her nose to remain intact, she needed to stop snorting cocaine immediately. Still, the U.K.-based publication added she was left with a hole in her septum.
Nicks told Newsweek the psychiatrist insisted Klonopin would keep her off cocaine. Instead, it turned into another crippling addiction that she said robbed eight years of her life.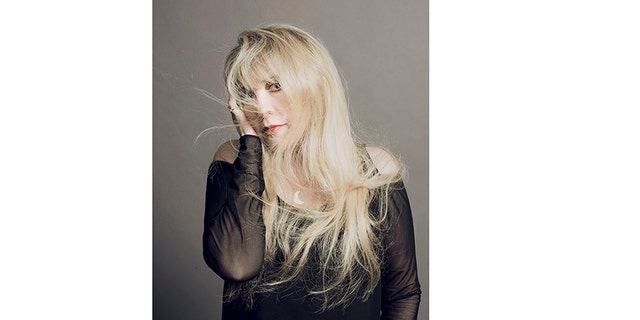 "Maybe I would have gotten married, maybe I would have had a baby, maybe I would have made three or four more great albums with Fleetwood Mac," she reflected to Rolling Stone in 2017. "That was the prime of my life, and [that psychiatrist] stole it."
"Someone had asked her what was the name of her psychiatrist, who prescribed this stuff," said David. "And she said his name was Dr. F--khead. She's very bitter about having those years blanked out of her life."
But the future now looks bright for Nicks, 70. Fleetwood Mac is set to kick off their tour in October, ending in the spring of 2019.
Back in April, the band said in a statement that Buckingham would not join them. Instead, he'll be jointly replaced by Neil Finn of Crowded House and Mike Campbell of Tom Petty's Heartbreakers.
"The future for Stevie is more work," said Davis. "Maybe not more records because she said the industry is finished and she doesn't want to take a year of time and a lot of money to make a record that no one will buy. [Instead], she said she's on a mission to stay on the stage and sing."
The Associated Press contributed to this report.