Steven Spielberg's latest project is Catholic Church scandal based on true story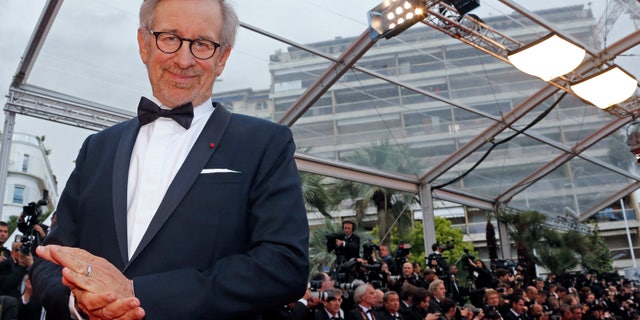 Though he's still mulling what his next directing gig will be, Steven Spielberg has added another project to his development slate: religious drama "The Kidnapping of Edgardo Mortara," written by "Lincoln" and "Munich" scribe Tony Kushner reports Variety. Spielberg plans to produce and may direct the drama, which would be a co-production between DreamWorks and the Weinstein Company.
The script is based on David Kertzer's nonfiction book about the true-life story of an Italian Jew who became the center of an international controversy in 1858 when he was removed from his parents at the age of 7 by authorities of the Papal States and raised as a Catholic. He went on to become a priest in the Augustinian order.
Spielberg and Kushner previously teamed on historical dramas "Munich" and "Lincoln," both of which landed best picture nominations. Spielberg is said to be very anxious to get back behind the camera, having not directed a movie since 2012′s "Lincoln," which won Daniel Day-Lewis a best actor Oscar for his portrayal of the 16th president of the United States.
Kushner is in the early stages of writing "Edgardo Mortara," which sources have made clear won't be the next project Spielberg directs. He is currently deciding between "Robopocalypse," for which a rewrite has now been completed after the project was put on hold, and historical drama "Montezuma," which Steve Zaillian is currently writing and is thus likely not far enough along to be next up for Spielberg.
Some people close to Spielberg insist that he has not committed to his next directing gig, though others say "Robopocalypse" is the frontrunner. Of all his current projects, sources say "Robopocalypse" is the furthest along, with one person noting that the budget is close to being finalized.
Chris Hemsworth is attached to star, and though he is busy shooting "Avengers: The Age of Ultron," those close to the Aussie actor say he is still very much interested in finding a way to fit the robot pic into his schedule.
Another factor motivating Spielberg to direct "Robopocalypse" is that it's a co-production between DreamWorks and Fox. Spielberg's DreamWorks partner Stacey Snider has let the director know that she plans to leave DreamWorks when her contract expires in late November. She is expected to land her next job at Fox.