Steven Spielberg, Javier Bardem Teaming Up For Epic Montezuma-Cortés Film, Report Says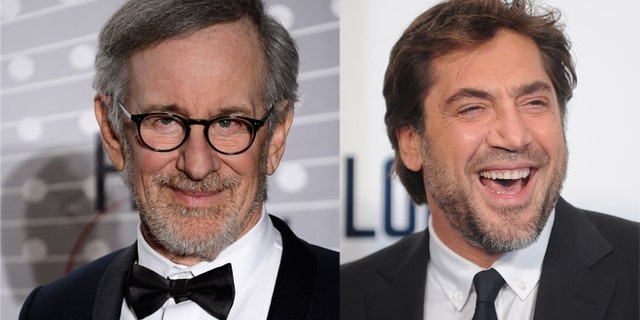 The epic tale of kinship and ultimate bloody collision between Aztec ruler Montezuma II and Spanish conquistador Hernán Cortés could be brought to the big screen at the hands of famed director Steven Spielberg and starring Javier Bardem, according to a report.
Deadline.com is reporting that the Academy Award-winning director has set his sights on adding the project, currently titled just "Montezuma," to his growing filmography, using a nearly 50-year-old script by the late American screenwriter James Dalton Trumbo.
Steve Zaillian, who teamed up with Spielberg on the Oscar-winning "Schindler's List," is reportedly rewriting Trumbo's script.
According to the report, the film could be re-titled down the line to "Cortés," since the point of view will be from the conquistador to be played by fellow Spaniard, Bardem.
The website went on to say that the project, "considered one of the great unmade scripts in moviedom," has an illustrious history of its own.
The original 205-page draft by Trumbo, who was part of the "Hollywood Ten" group that refused to testify before the House Un-American Activities Committee during the so-called witch hunt for communists in the 50s, was conceived for actor/producer Kick Douglas in 1965 with Martin Ritt in the director's chair, but it never happened.
"Montezuma" will focus on the time when Cortés led an infiltration into Mexico in 1519 – bringing with him the lust for gold and silver, along with diseases like smallpox. He developed a relationship with the Aztec's ruler before turning the tables.
Follow us on twitter.com/foxnewslatino
Like us at facebook.com/foxnewslatino