Stella Parton: I'm more than just Dolly's kid sister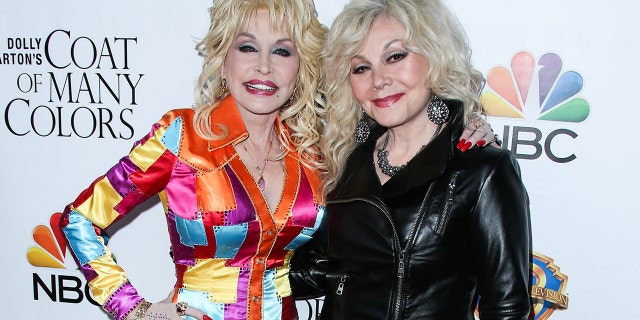 Growing up in the shadow of a successful older sibling is always difficult, but when your big sister is living country music legend Dolly Parton, it's borderline burdensome.
Growing up in the Parton household was no easy feat to begin with. Stella was just one of 12 kids born to Robert and Avie Lee Parton, and many of her siblings expressed interest in the music business.
But Dolly's career has by-and-large been the most commercially successful. With hit songs like "Jolene," films like "9 to 5" and her own amusement park bearing her name, she's still a staple in the country music world and beyond.
And while Stella is proud of her older sister's success, she's sick of being known as "Dolly Parton's kid sister."
"I've always been known as an indie artist because I also have the struggle of not only being a female in this industry, [but also] being Dolly's kid sister," the 68-year-old told Fox News.
Stella has been making music for nearly five decades and told us she wants to be recognized for her years of work, independent of her sister's success.
"I've been off working my a-- off for 48, 49 years now and it really insults me that people don't think I have a right to an opinion because [I'm Dolly's sister]," the singer said with frustration. "I've been living this life and I've released 39 albums so far, I've toured about all over the world at this point."
Living in the shadow of her sister is extra difficult for Stella, who considers herself an original thinker. The "I Want To Hold You" singer proudly told us she's "always been considered a maverick."
"I've never been a troublemaker but I've always stood up for the underdog and I've always stood up for what is right," she said.
Currently, Parton is set to release her next album, "Survivor," this year.
"It's more of a stripped down album," she told us of the album that has yet to schedule a release date.
So does Stella have her famous sister's support? The two have had their ups and downs over the years - Dolly Parton has a complicated history with many of her siblings - but in recent years they have been close.
In fact, in 2016, Stella Parton's "Mountain Songbird" album was a tribute to her sister.
She told ITV when her last album came out, "I did do this for her."