Stars Turn Out to Support amfAR's Efforts to End the HIV/AIDS Epidemic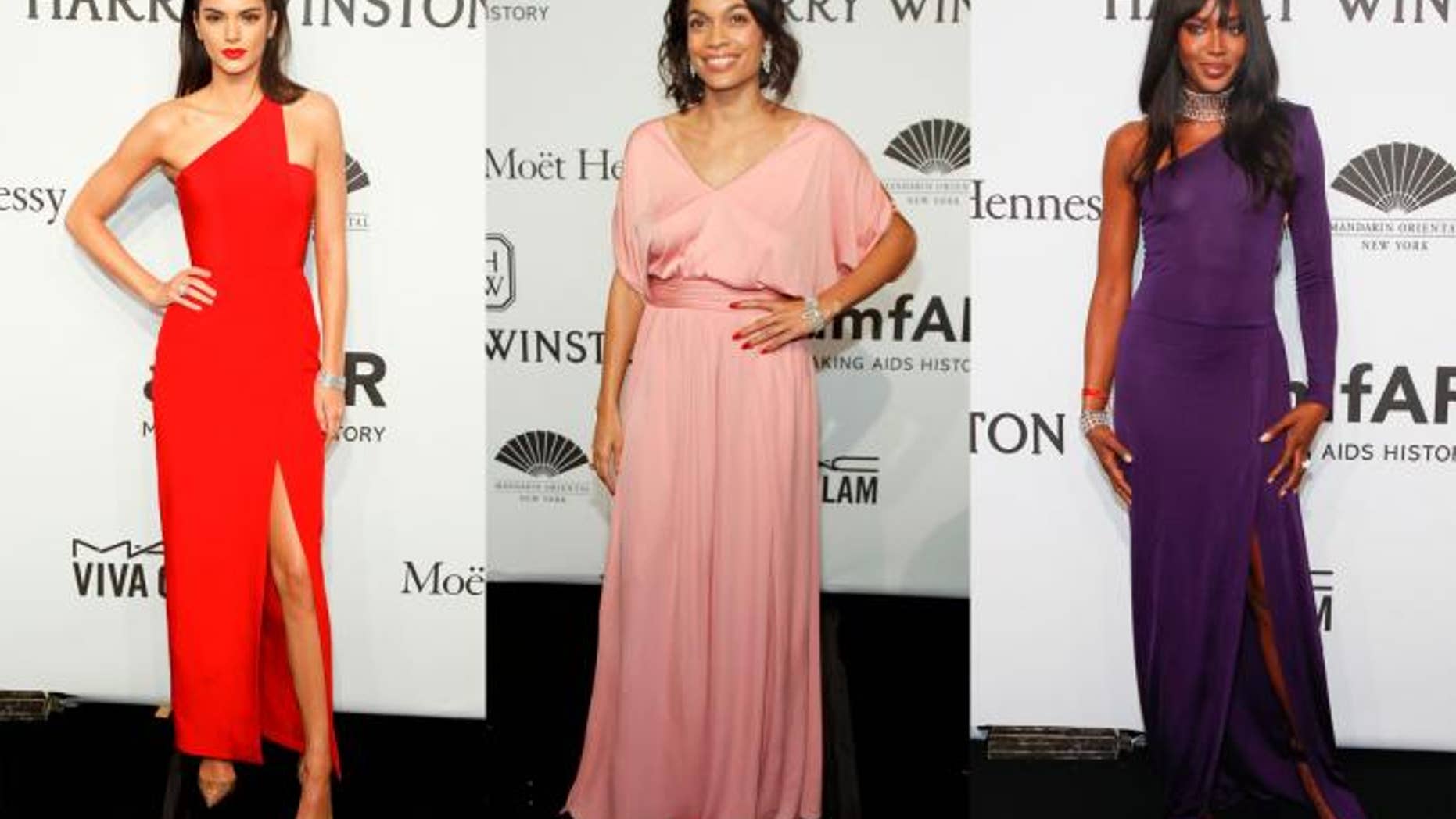 Fashion Week has officially started in New York City, and it all kicked off on Wednesday night with amfAR's star-studded gala at Cipriani Wall Street. From Vera Wang to Kendall Jenner to Chelsea Clinton, dozens of high-profile celebrities, fashion designers and philanthropists walked the red carpet in support of amfAR's efforts to end the AIDS epidemic.
"It's almost overwhelming with how much support we have," said amfAR CEO Kevin Frost. "For years we've had the support of the Hollywood community, largely thanks to Elizabeth Taylor, who is our founding chairman. I've been at amfAR for twenty-one years and when I started in the organization, we were a very small operation. And to see this incredible organization that's driving research for a cure, it's really astonishing."
According to amfAR, the gala raised $2.25 million for AIDS research. And since 1985, amfAR has invested close to $400 million in its programs and has awarded more than 3,300 grants to research teams worldwide.
Fashion designer and amfAR board member Kenneth Cole believes the organization has made great strides and real, tangible progress. "AmfAR has been a part of four to six drugs that are keeping millions of people alive everywhere," he said. "AmfAR has been a part of why everybody today can protect themselves [with] preventative efforts."
Supermodel Iman strutted the red carpet with former "America's Next Top Model" judge Jay Manuel, and shared her reasons for supporting amfAR's efforts to raise awareness of HIV/AIDS. "They are singularly the ones who have been on the forefront from day one. They have been consistent," she stated. "A lot of people do things and they are in and out of it. [AmfAR] has stayed the course."
Last night's honorees of amfAR's Award of Courage went to actress Rosario Dawson, photographer Patrick Demarchelier and singer and activist Harry Belafonte, all of whom enjoyed a special performance of "Diamonds Are Forever" performed by original artist Dame Shirley Bassey.
During the event, there was also a live auction where Heidi Klum modeled a pair of Harry Winston 1.94-carat diamond earrings that fetched a hefty $50,000. And if you enjoy drinking Hennessy, you missed out on a rare 250-liter barrel of Collector Blend Hennessy Cognac that was auctioned off for $150,000.
Now in its 17th year, amfAR doesn't look like it's slowing down. "Fast and Furious" actress Michelle Rodriguez is very pleased with the organization's success and couldn't contain her happiness when she spoke of where she thinks the research is headed.
"If you look at all the organizations that have been supporting the quest to find a cure, this is the most functional — this is the one that has gotten the most results," said Rodriguez. "I'm a big supporter, and I actually believe that they're going to meet their goal and they're going to find a cure."