Star Wars Han Solo spinoff signs Ron Howard as new director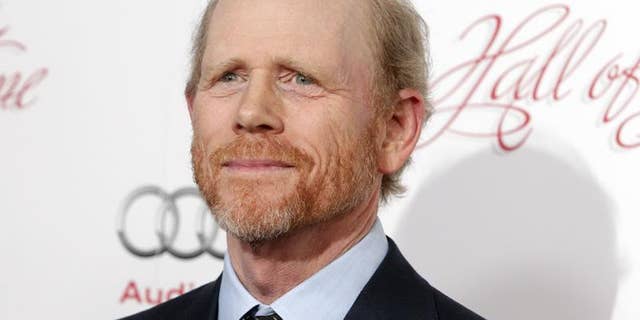 The Star Wars Han Solo spinoff film has found its new director: Ron Howard.
Lucasfilm announced on the official Star Wars website on Thursday that Howard would be directing the yet-untitled film.
"At Lucasfilm, we believe the highest goal of each film is to delight, carrying forward the spirit of the saga that George Lucas began forty years ago," said Kathleen Kennedy, president of Lucasfilm. "With that in mind, we're thrilled to announce that Ron Howard will step in to direct the untitled Han Solo film. We have a wonderful script, an incredible cast and crew, and the absolute commitment to make a great movie. Filming will resume the 10th of July."
The movie hit a snag earlier this week when directors Phil Lord and Christopher Miller dropped out due to "creative differences."
Lord and Miller had been filming the untitled project in London since January 2017 with stars Alden Ehrenreich as the young Han Solo and Donald Glover as Lando Calrissian. The supporting cast includes Woody Harrelson, Emilia Clarke and Thandie Newton.
"Unfortunately, our vision and process weren't aligned with our partners on this project. We normally aren't fans of the phrase 'creative differences' but for once this cliché is true," the directors said in a joint statement Tuesday. "We are really proud of the amazing and world-class work of our cast and crew."
Howard has shepherded Oscar winners like "A Beautiful Mind" and "Apollo 13." But his recent films, including the "Da Vince Code" sequel "Inferno" and "In the Heart of the Sea," have struggled at the box office.
The Associated Press contributed to this report.