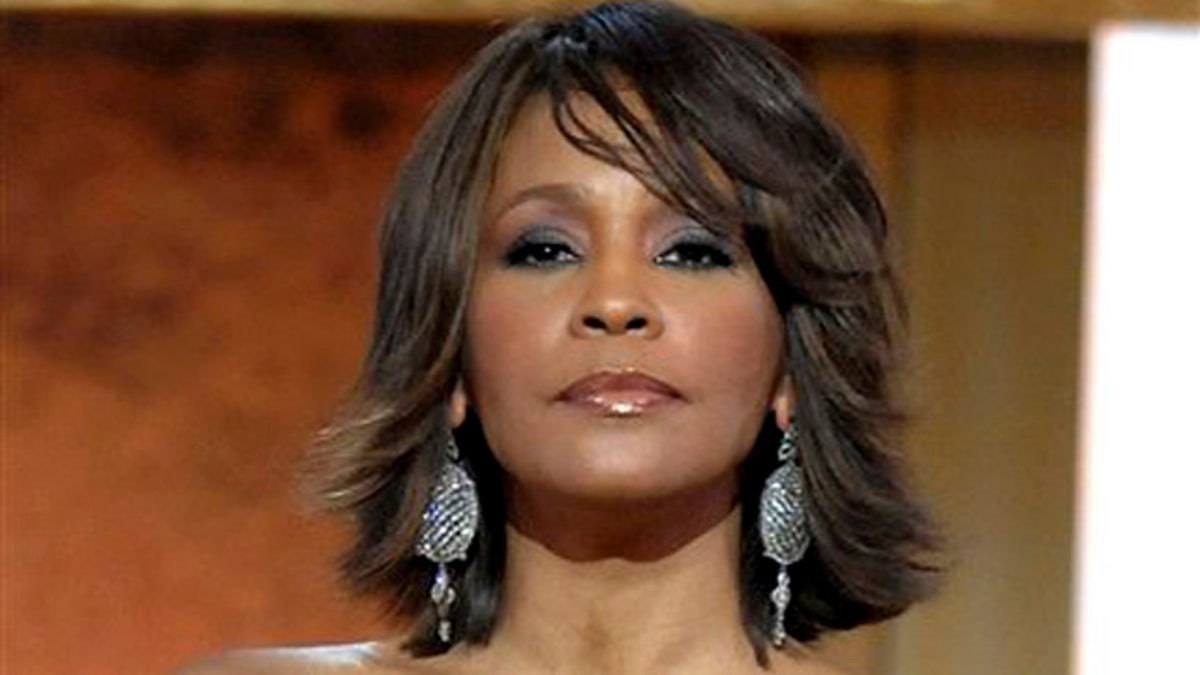 Detectives found white powdery substances and a spoon with white residue in the hotel room where Whitney Houston died, according to the final autopsy report released Wednesday.
Houston had cocaine throughout her system when she died, the report said, and a "spoon with a white crystal like substance in it, a rolled up piece of white paper from off the top of a counter along the east wall of the bathroom" were found. The report does not specifically identify the substances as cocaine, although the drug was found in toxicology tests in Houston's heart and extremities.
Assistant Chief Coroner Ed Winter said he could not discuss how recently Houston may have used the drug.
Beverly Hills Police Lt. Mark Rosen said their investigation is still open and he could not comment on the findings.
On her final day alive, Houston complained of a sore throat, and an assistant suggested she take a bath before preparing for a pre-Grammy party, according to the report.
The Grammy-winning singer died Feb. 11 after drowning in a bathtub at the Beverly Hilton Hotel. Her death has been ruled as accidental and coroner's officials cited heart disease and cocaine use as contributing factors.
Her death came just hours before a pre-Grammy gala thrown by her mentor Clive Davis. She was attempting another comeback by starring in a remake of the film "Sparkle," in which she plays the mother of three girls who form a singing group and struggle with fame and drug addiction.
A trailer released Monday featured Houston prominently, including a snippet of her performance of the classic gospel song "His Eye Is on the Sparrow."
Toxicology results also showed Houston had marijuana, Xanax, the muscle relaxant Flexeril, and the allergy medication Benadryl in her system.
The singer also had buildup of plaque in her arteries that can restrict blood flow. Winter has said the condition is common in drug users.
The singer had battled addiction for years, but friends and family have said she appeared committed to making a comeback in the months before her death.
"The biggest devil is me. I'm either my best friend or my worst enemy," Houston told ABC's Diane Sawyer in an infamous 2002 television interview with then-husband Bobby Brown by her side.