'Spider-Man 3' Actress Commits Suicide in Paris Home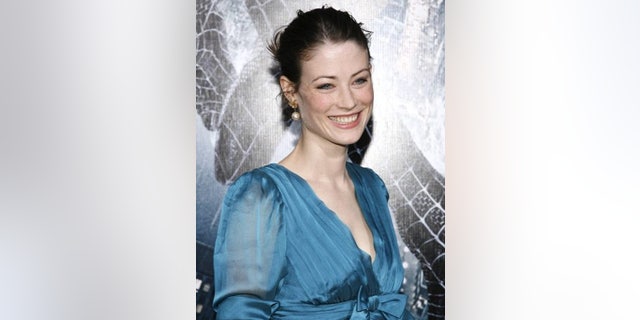 NEWYou can now listen to Fox News articles!
A promising young English actress was found dead in an apparent suicide in Paris just days before her 29th birthday.
Lucy Gordon — who appeared in "Spiderman 3" — was found dead by her boyfriend in her central Paris apartment yesterday.
The unnamed boyfriend told police he was sleeping in the flat when Miss Gordon died.
PHOTOS: Pictures of British actress/model Lucy Gordon.
In "Spiderman 3," Miss Gordon played the role of roving British reporter Jennifer Duggan.
A spokesman for the Cannes film festival, currently underway on the French Riviera, described Miss Gordon as "a hugely promising young actress."
"We are devastated by this news," he said. "All those attending the festival had been hugely impressed by Lucy's work. She was a star in the making."
An officer described the scene as "absolutely horrific."
Police later said "We confirm the death of Lucy Gordon in an apparent suicide."
Her agent Jean-Louis Diamonika also confirmed that Miss Gordon had taken her own life.
A French magazine reported Wednesday: "Her boyfriend woke up on Wednesday morning to find Miss Gordon had hanged herself from the ceiling. He dashed out to the street in a panic for help and returned moments later with a local shopkeeper.
"Police were called and confirmed she was dead and had taken her own life."
The man told police that Miss Gordon had been deeply affected by the recent suicide of a friend back in Britain.
The aspiring actress — who also worked as a model — had recently finished filming a movie in which she stars as Jane Birkin, the wife of iconic French singer Serge Gainsbourg.
Click here to read more from The Sun.
Click here to read more from Sky News.