Southern Avenue: How an Israeli musician and two Memphis sisters who grew up in church formed a blues band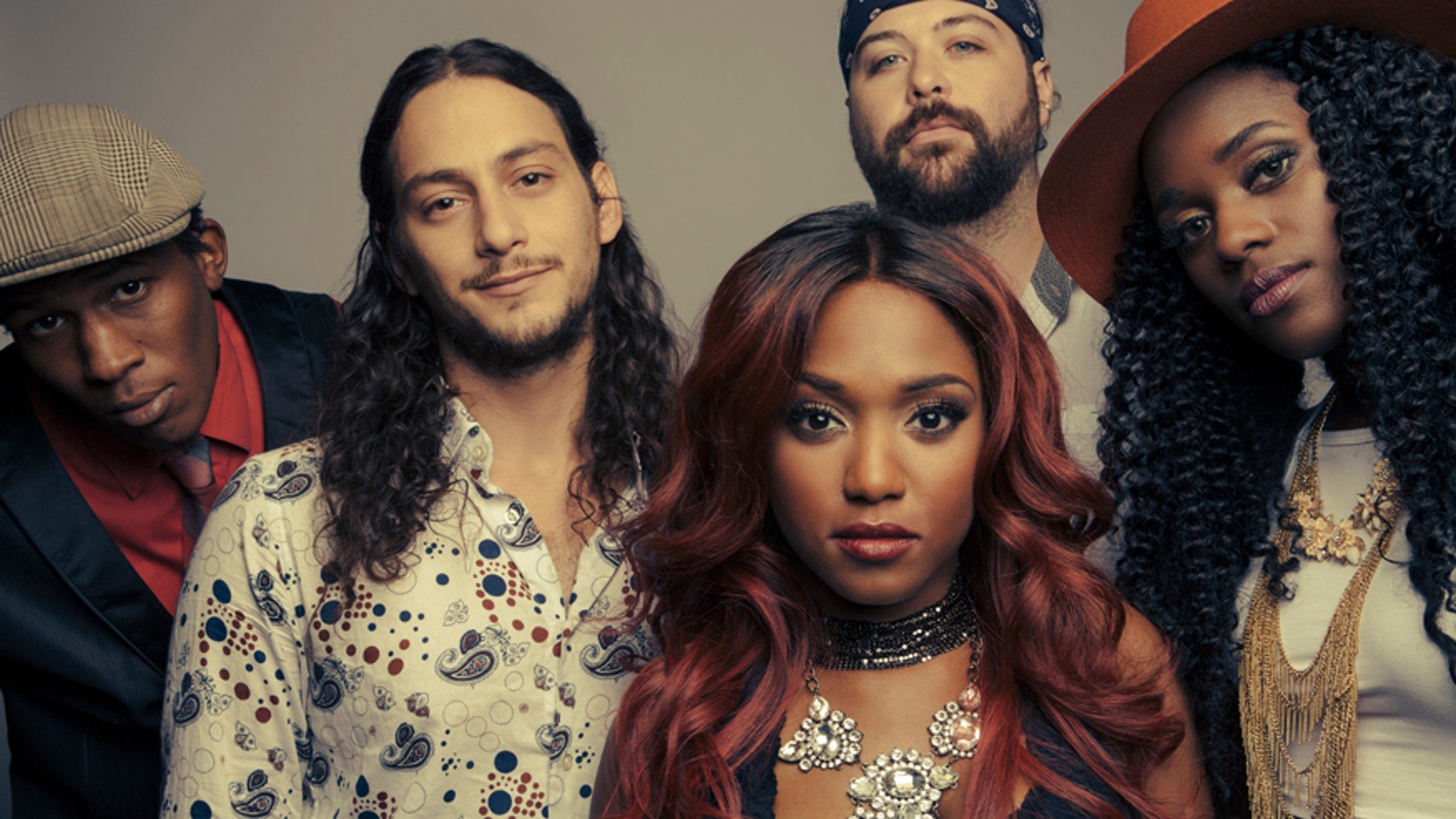 NEW YORK – Southern Avenue is moving full steam ahead, making a name for themselves in the blues music scene.
While the five member band has been called the definition of Memphis music, they're comprised of a diverse group of musicians that don't necessarily fit the stereotypical blues mold.
Fox News caught up with the up-and-coming band after they performed at an event for Rock and Wrap it Up, an organization which donates left over food from entertainment and sporting events to soup kitchens.
Founding member, Ori Naftaly was born in Israel and "brought up on American and blues music."
He decided to take a risk and travel more than 6,000 miles from the Holy Land to the holy land of blues -- Memphis, Tennessee.
"I started my solo career, so to speak, in blues because that's the one thing I felt that I owned and I speak that fluently without thinking," Naftaly told Fox News. "The first place I got to in America was Memphis and I feel in love with it.
A couple of years later, Naftaly saw sisters Tierinii and Tikyra Jackson perform and knew they could start something special.
"We're a collaboration of Memphis musicians who are influenced by the culture of Memphis and Ori, being from Israel but he grew up learning guitar and Memphis music...it works," Tierinii Jackson said of how the group formed.
Naftaly echoed her thoughts saying, "We're all students of the music that came through Memphis and influenced by Memphis."
Jackson made her way into blues after she was inspired by the music she listened to in church growing up.
"I was raised in church and we weren't allowed to listen to anything but church music," she told us. "Church culture in Memphis is such a huge part of music culture here so our biggest influences, me and my sister, was growing up in church and that's soul music. You're taught to praise your way through everything and it's all soul and feel good."
Hot off of the release of their self-titled debut album, the group is looking forward to what's next.
"We're pretty strong on the blues scene but we're focused on branching out," Jackson said. "It's a hustle, it's a grind."