Source: Lindsay Lohan 'Not Worried' About Facing Prosecution Over Alleged Jewelry Theft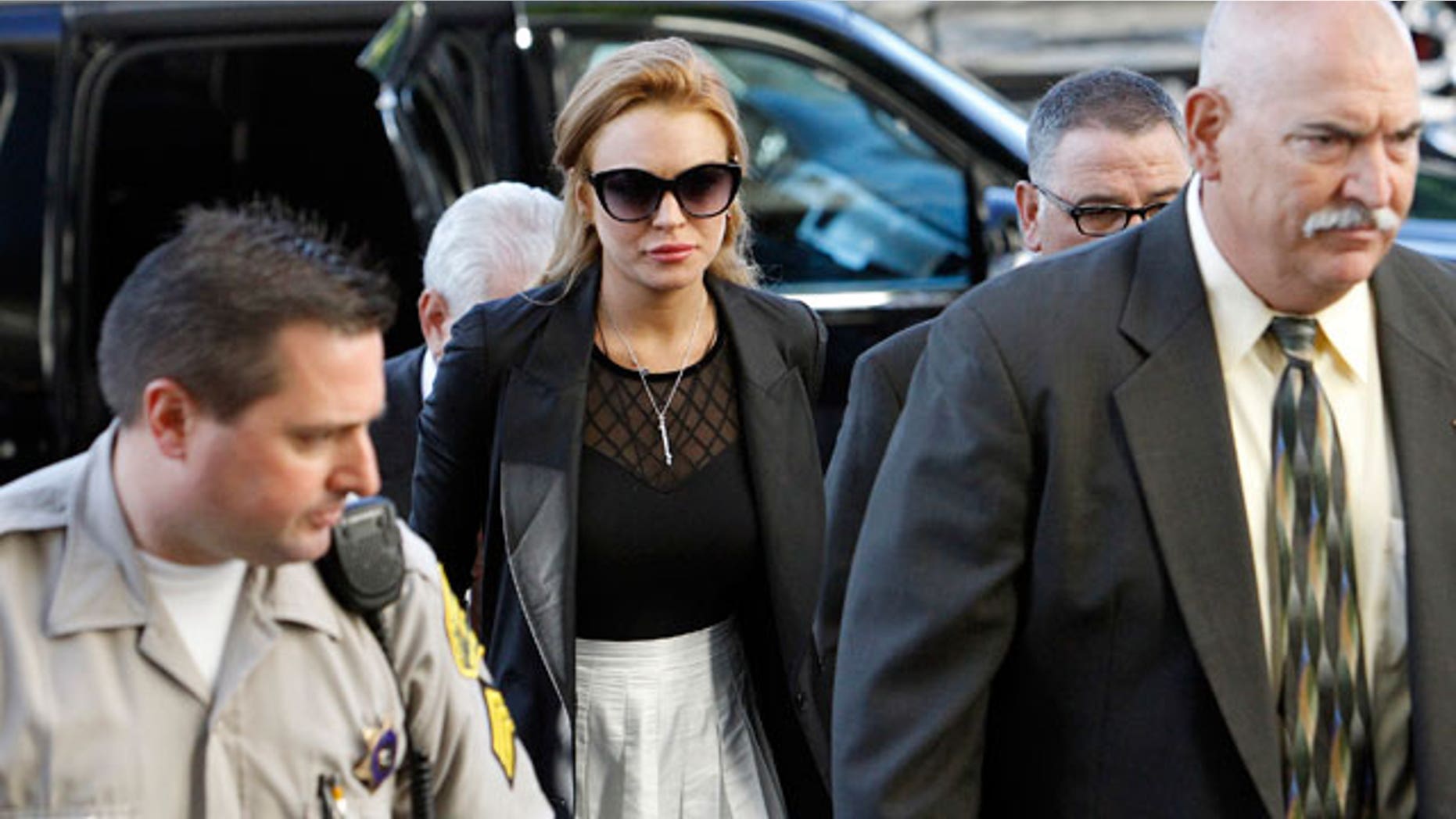 The legal drama never seems to end for Hollywood bad girl Lindsay Lohan.
The troubled actress is now potentially facing a criminal charge after being named a suspect in the theft of "high-end jewelry." Law enforcement officials confirmed that they have video footage of Lohan wearing the missing necklace and that a warrant to search Lohan's Venice residence was requested on Tuesday. According to reports, Lohan attempted to dodge a bullet Wednesday when she was "tipped off" about the potential warrant Wednesday, just before the necklace was hastily returned to an LAPD substation.
Lohan has claimed that she did not intentionally steal the jewelry, rather it was "borrowed" from the store on January 22 and she returned it to a stylist who then neglected to give it back.
But a source close to the star tells FOX411's Pop Tarts that the whole story appears to be a "big publicity stunt."
"It's totally ridiculous, Lindsay didn't steal the jewelry. She knows she didn't do anything wrong so she isn't worried," said our insider, adding that Lohan is "100 percent sober" and in positive spirits.
But according to TMZ, returning the item doesn't mean she is out trouble just yet. TheDistrict Attorney is expected to examine the case this week and decide whether Lohan should be prosecuted over the alleged theft.
And that could mean big trouble for the "Mean Girls" star, although it may be hard to prove.
"If she did in fact do something criminal, this would be a violation of her probation and they could punish her for that," explained California Criminal Defense Attorney, Angelyn Gates. "We don't really know what the truth is right now but assuming what Lindsay has said is true, this seems like a big waste of everyone's time.
"The problem that they're going to have is proving any kind of intent on Lindsay's part because theft is a specific intent crime and you have to have the specific (intention) to deprive the owner of their property," Gates added. "There is no proof that Lindsay is the one that actually stole it."
An attorney for Lohan did not respond for comment.
 Deidre Behar contributed to this report