Soldier: 'America's Got Talent' contestant Timothy Poe stole photo of me, passed off as himself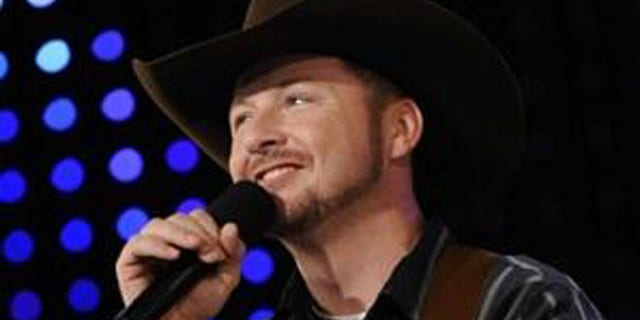 Stuttering "America's Got Talent" contestant Timothy Poe is not the soldier in the photo displayed during his tearjerker audition this week, it's someone else. And the real soldier is angry.

Staff Sgt. Norman Bone tells TMZ he first heard about the photo from his ex-wife who was watching "AGT" -- Bone thought it was part of a tribute to the troops and didn't think twice about it.

Tuesday night, one of the guys Bone served with in Afghanistan sent him a message on Facebook -- telling him the "AGT" segment was must-see TV, so Bone finally checked it out online, and now, he's livid.

Bone, who currently serves in El Paso, TX, tells TMZ, "First thing that came to my mind was 'Why would this lying son of a b---- do this, adding "I'm absolutely furious. Been seeing red all day."

Bone says he's never even heard of Timothy Poe, and he's going to meet with the Army legal department to explore his options.

The photo in question was originally posted here , on the U.S. Department of Defense website, along with the caption, "U.S. Army Staff Sgt. Norman Bone directs movement as his patrol turns around on a narrow path in the mountains of Parwan province in Afghanistan on Oct. 25, 2006."

Timothy Poe has insisted from the beginning his story is legit. TMZ called him about the photo. He has not responded.

Calls to NBC and "America's Got Talent" were also not returned.

Click here to read more from TMZ.