Sofia Vergara says wedding will be in a 'secret place where nobody is going to find us'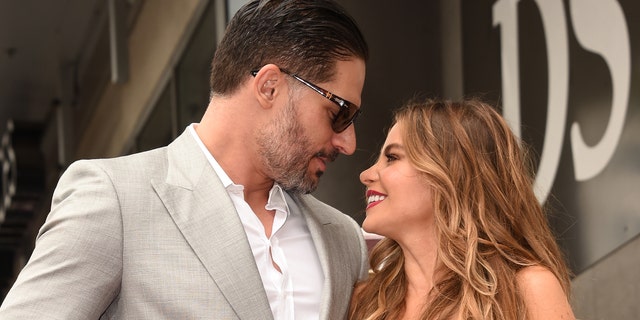 Sofia Vergara is excited about her upcoming nuptials to hunk "Magic Mike XXL" actor Joe Manganiello, but she is keeping any and all details to herself.
"It's going to happen soon," the Colombian actress told E! News at the Screen Actors Guild Foundation's Los Angeles Golf Classic, where she was honored with the inaugural Actors Inspiration Award on Monday.
"(The wedding will take place) very far away, a very secret place where nobody is going to find us," she cracked. "It's on a plane."
The "Modern Family" star accepted Manganiello's proposal on Christmas Eve while on vacation in Hawaii. The couple has remained mum about the wedding, only saying how happy and excited they are.
In Redbook magazine, the 42-year-old bombshell recently said she is open to having babies with her husband-to-be, but it better be sooner rather than later.
"Joe is younger than me. He's 38. He's never had kids. How am I going to say no?" she said. "I tell him if we're going to do this, we have to do it, like, now, because I don't want to be 50 with a baby."
She also said that since being with Manganiello she has realized that relationships don't have to be a lot of work.
"Ever since we met, it's been easy," Vergara told the magazine. "I'm very suspicious. I'm like, 'It's not normal that we've been together for nine months and we haven't had a big fight or anything.'"
Like us on Facebook
Follow us on Twitter & Instagram