Sofia Vergara says her curves stop her in Hollywood: I can't play an ordinary girl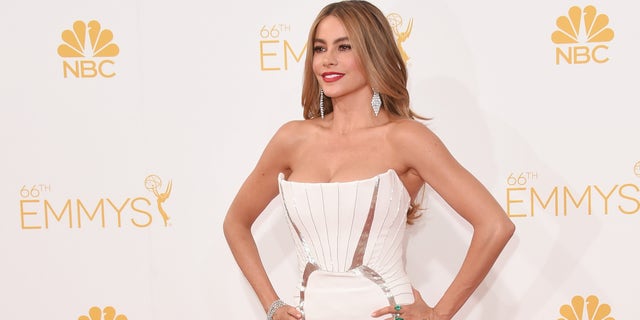 Sofia Vergara is one of the most beautiful women in the world, but it looks like it comes with a price.
The 44-year-old actress, well known for her Emmy-nominated role in "Modern Family," revealed recently that her looks and curves have impacted her ability to get certain roles in Hollywood.
"I realized that having a good figure is an advantage on TV and getting attention and publicity," Vergara told British tabloid The Sun, according to the Daily Mail. "But it also means you can't play more normal kind of roles. I can't play an ordinary girl."
Instead, the Colombian bombshell said she looks to find roles that let her "capitalize" on her looks and personality as a way to move her career forward.
Vergara, who will appear alongside Reese Witherspoon in "Hot Pursuit" this summer, confessed she wasn't always comfortable with all the attention her body sometimes brought her.
"When I was a teenager, I was skinny but with big boobs," she said. "It was a relief for me when I met my (first) husband, and then I didn't have to deal with being chased as much."
The actress doesn't have to be worried about being chased any longer as she is set to marry "True Blood" actor Joe Manganiello later this year.