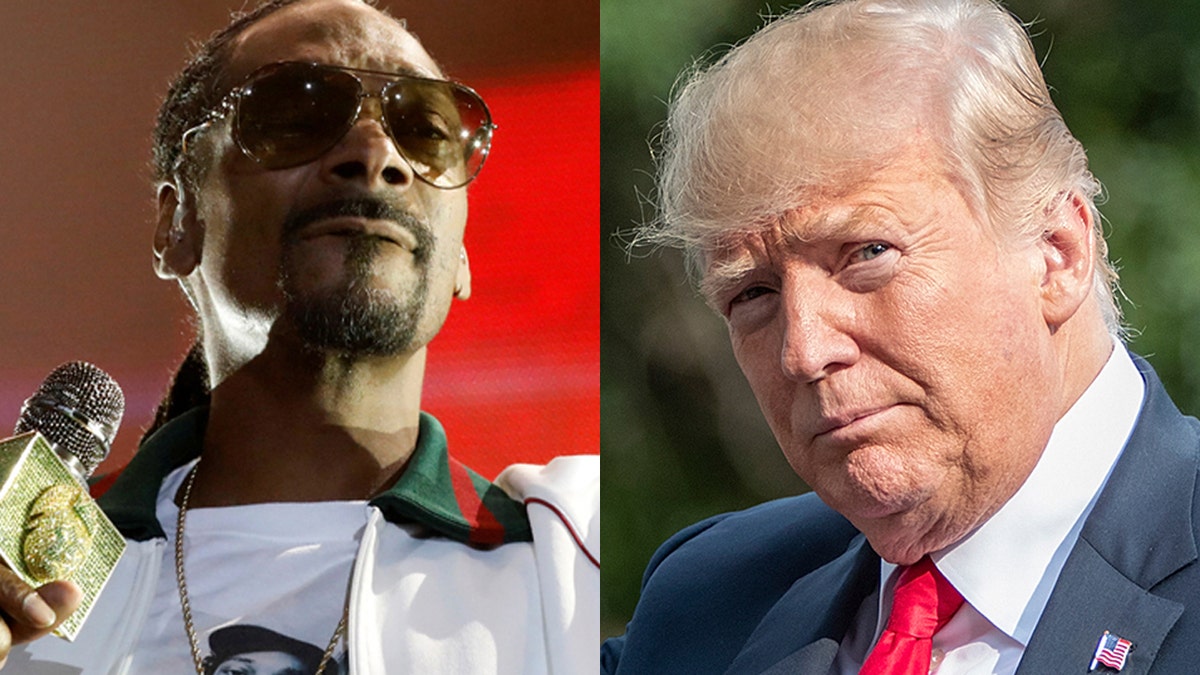 Snoop Dogg lashed out at President Trump and his supporters, including fellow rapper Kanye West.
In a new interview, the "Drop It Like It's Hot" rapper shared some harsh words about the president on DJ Suss One's SiriusXM show.
The DJ started out by saying that he thinks that "a lot of people in our culture don't jive with Donald Trump," to which the artist quickly responded and said, "I tell them straight up, I don't give a f---. If you like that n--- you're a motherf--- racist. F--- you and f--- him."
Snoop went on to explain that Trump has been responsible for "drawing the lines," alluding to the divide the country has seen since the 2016 election.
The rapper said, "Before him, there were no lines. Everybody was everybody, we respected everything, we didn't trip ... but when he drew the line and started pointing motherf--- out and singling them out, then f--- them. You and them. Kanye too. Don't forget about him. F--- you too."
West became a target for most celebrities back in April after he openly addressed his admiration and support of Trump on Twitter.
In one tweet the Yeezy designer and husband of Kim Kardashian said of Trump, "We are both dragon energy. He is my brother."
West later found himself battling more backlash after he shared a photo of himself sporting a MAGA hat. Friend John Legend was one of the many celebrities who publically addressed West about his controversial words.
But this isn't the first time Snoop has attacked West and his political views. Following West's Trump support tweets, Snoop posted a photo of him out-and-about in California wearing a sweatshirt and a MAGA hat. The rapper shared the image on his Instagram and said in the photo caption, "That's mighty white of u Kanye. !N---- if u don't snap out of it Get out part 2."
And Snoop didn't stop there. A week later, the rapper shared another Photoshopped image of the Yeezy mogul with a much lighter complexion on his Instagram.
The rapper captioned the post, "The new. Kanye well all white now way to go dude."