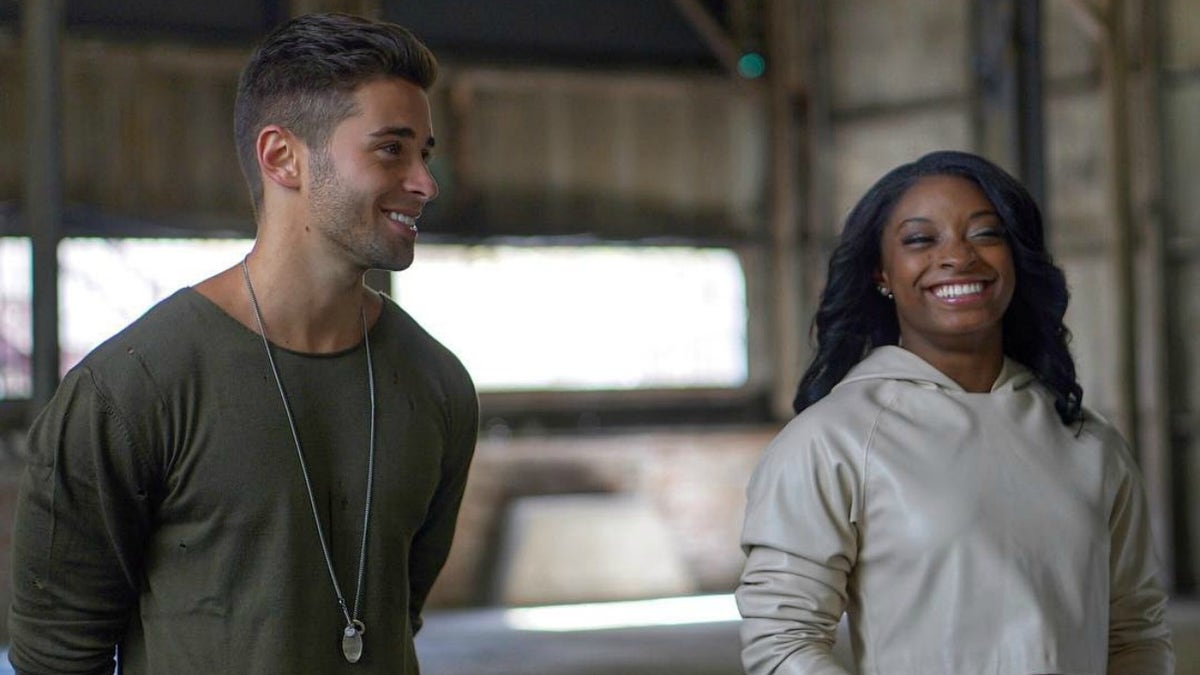 It's Simone Biles like you've never seen her before!
The Olympic gold medalist made her sexy debut in Jake Miller's new "Overnight" music video on Tuesday, starring as the rapper's coy love interest.
PHOTOS: Simone Biles Was a Selfie Queen at 2016 Rio Olympics Closing Ceremony
Clad in a pair of destroyed daisy dukes and sporty midriff-baring hoodie, the 19-year-old twirls around Miller, gazing into his eyes as he croons about a struggling relationship: "They say change takes time, but baby, we can fix it overnight."
Their chemistry is evident throughout the four-minute clip, making us wonder if the talented gymnast might have a budding acting career! Could "Pretty Little Liars" be next?
RELATED: Simone Biles Fulfills Her Ultimate Dream of Visiting the 'Pretty Little Liars' Set
Leading up to the premiere, both Miller and Biles have excitedly been teasing the music video for weeks on social media.
Biles, who is a longtime fan of Miller's, tweeted her admiration for the rapper during the 2016 Rio Olympics and has a knack for meeting her favorite celebs.
After fangirling over Zac Efron, the gold medalist met the Neighbors 2 star on the "Today" show in August, even landing a little kiss! Watch below for more on Biles' encounter with the "High School Musical" alum.