Simon Cowell takes a dig at NBC's 'The Voice,' says it's a 'bad copy' of 'X-Factor'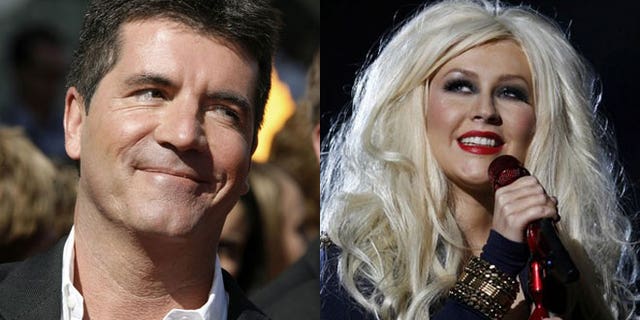 TV talent show supremo Simon Cowell has unleashed on new rival "The Voice" -- calling it a "bad copy" of "The X Factor" -- while admitting the hit show is a threat to his own stable of programs.
In an interview with BBC Radio 4's "Today" program, Cowell said the new BBC show was very similar to his.
"The Voice," which first aired in the Netherlands and is now a hit in the US, Britain and Australia, involves its contestants being mentored by one of four judges as they seek to win judges' and viewers' support and progress through elimination rounds.
"I see a lot of shows trying to rip us off and you can't do that. If you try and rip somebody off it always looks like a bad copy," Cowell said.
He couldn't resist a further spray, adding, "That show puzzles me because it starts off by saying 'right it's all about the voice' so my first thought is why is this not on radio. What's the point of looking at them?"
Cowell is responsible for "The X Factor" and "America's Got Talent" as well as their sister shows in Britain, Australia and elsewhere, and was a long-time judge on "American Idol."
On the success of "The Voice," he said, "When 'The Voice' came along it's kind of like 'roll your sleeves up, we're in for a bit if a punch-up here.'
"I'm smiling now because we're winning at the moment. I wasn't so happy three weeks ago. But not to the point of any silliness."
He said the show had forced him to address the shortcomings of his own offerings, saying, "OK. They are beating us. We've got to make our shows better. And that's all we did. We just tried our best to make them better."
Among the judges to have starred on "The Voice" around the world are Christina Aguilera, Maroon 5's Adam Levine, Black Eyed Peas frontman will.i.am, Good Charlotte's Joel Madden, country stars Keith Urban and Blake Shelton and Welsh crooner Tom Jones.
"The X Factor" recently hit back in the US by landing Britney Spears as a judge at a reported cost of $15 million.