Sienna Miller talks co-parenting with her ex: 'We do bedtime every day'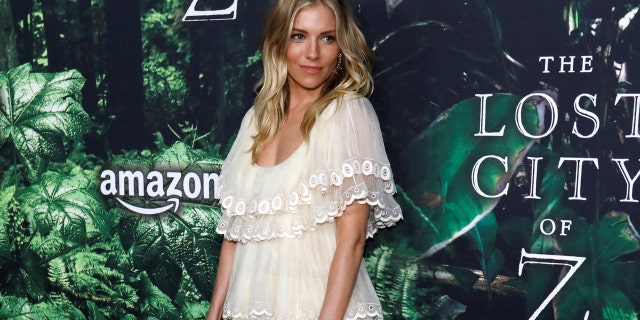 Sienna Miller may no longer be in a relationship with the father of her daughter but she revealed she and Tom Sturridge spend a lot of time together.
The two live near each other in New York City.
"We do bedtime every day," she told Allure. "We felt like as much togetherness as possible would be ideal, and fortunately we really love each other and are best friends, and so that works. It's not that it's not complicated, because it is."
The actress revealed that motherhood has had a big impact on her. She described a recent evening where her 4-year-old daughter got sick and vomited.
"…I get her in the bath and in my bed, and I'm just, like, literally naked, mopping, and crying at midnight," Miller said. "You know, and that's parenthood. You're so enriched by it and so fulfilled, but at the same time, I look at these people who just don't have any responsibility, and it feels like the responsibility is crippling."
She also added, "I do miss my breasts being where they were."
Miller also revealed that, for now, she is very happy living in New York instead of Los Angeles. She said she likes the fast-pace of Manhattan.
"People sort of complain about the pace. Friends of mine from London find it really intense, but I thrive in that kind of environment," she said. "It's sort of cliché, but it's motivating and inspiring. It feels incredibly open and boundaryless. You can barely speak English and be a New Yorker. New York takes anyone, accepts everyone."
She concluded her thought by touching on the current political climate with the recent election of President Donald Trump.
"I feel increasingly, in light of current events, that I want to be around that kind of openness," she said. "I think subliminally that's probably the most important part."