Shia LaBeouf finds raves in Cannes, will play John McEnroe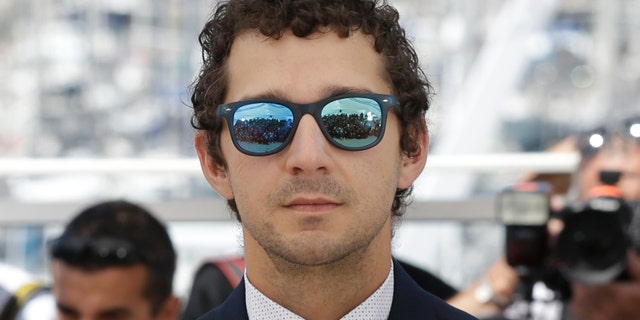 Shia LaBeouf is earning some of the best reviews of his career for his immersive performance in Andrea Arnold's American odyssey "American Honey."
Although the actor has been known for his antics at European festivals, LaBeouf landed clean-cut and orderly Sunday at the Cannes Film Festival.
In Arnold's road movie, which is competing for the Palme d'Or at Cannes, he stars alongside newcomer Sasha Lane as a leader of teenage drifters.
The Hollywood Reporter praised LaBeouf's performance as "an ideal vehicle to harness his edge-of-insanity unpredictability."
LaBeouf, 29, confirmed Sunday he will play John McEnroe in the film "Borg/McEnroe," about the '70s-'80s rivalry between the two tennis stars. He said, like his character in "American Honey," McEnroe "is me."
The actor also said his backhand was "getting there."