Shia LaBeouf 'done' with big-budget movies: Who should quit Hollywood?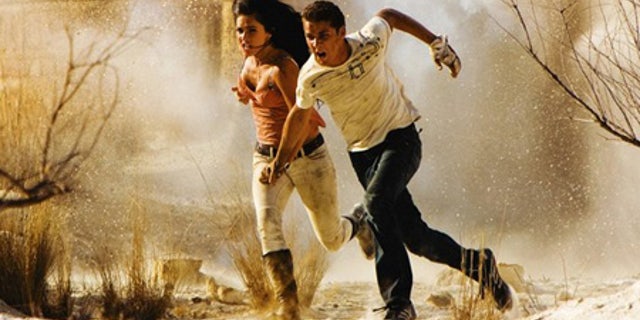 Sometimes, we think Shia LaBeouf really needs to learn to keep his mouth shut. "The Transformers" star says he's leaving big-budget movies behind in favor of indies -- and as usual, he manages to insult everyone along the way.
SODAHEAD SLIDESHOW: See the stars who've talked about quitting Hollywood.
"I'm done," the 26-year-old tells The Hollywood Reporter. "There's no room for being a visionary in the studio system. It literally cannot exist. You give Terrence Malick a movie like 'Transformers,' and he's f---ed. There's no way for him to exist in that world."
Of the big studios, he adds that they "give you the money, then get on a plane and come to the set and stick a finger up your a-- and chase you around for five months."
PHOTOS: See the latest celebrity pictures to hit the Internet.
Despite his loose lips, Shia tells the magazine that he "deeply regrets" his negative comments about "Indiana Jones," which offended Steven Spielberg. "He told me there's a time to be a human being and have an opinion, and there's a time to sell cars," he recalls. "It brought me freedom, but it also killed my spirits because this was a dude I looked up to like a sensei." From Shia to Amanda Bynes, let us know: Who should quit Hollywood?