Sherri Shepherd reveals she 'cried for 3 years straight' while working on 'The View'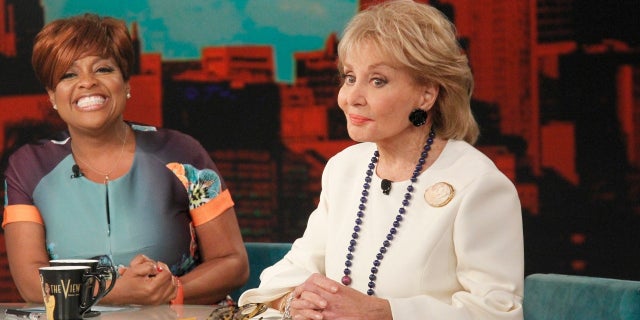 NEWYou can now listen to Fox News articles!
Former "View" host Sherri Shepherd discussed her experience on the ABC daytime talk show amid the publication of a new tell-all book.
Shepherd, 51, who was a co-host on the show from 2007 to 2014, spoke to "Entertainment Tonight" about her tenure in the wake of the release of "Ladies Who Punch: The Explosive Inside Story of 'The View,'" by Ramin Setoodeh. She also spoke about her interactions with a number of former "View" hosts, including Jenny McCarthy and Rosie O'Donnell.
Shepherd said she hasn't read the book yet.
"I was there, so I know a lot of it. I don't really need to read it," Shepherd said of the book. "I know a lot of what went on during my eight, nine years there."
Shepherd offered her insight from her experience on the show.
JENNY MCCARTHY DISHES ON CO-HOSTING 'THE VIEW,' RIPS CREATOR BARBARA WALTERS: 'I WAS MISERABLE'
"I would just say from my end, it was the best experience of my life," she said. "I cried for three years straight because I had a very tough taskmaster who I love her to death [and] is Barbara Walters."
Shepherd explained Walters had high standards.
"But Barbara Walters was tough on the people she loved and she helped me find my voice, so I will be forever indebted to Barbara Walters, Whoopi Goldberg, Joy Behar, Elisabeth Hasselbeck and Jenny McCarthy for the time I had on 'The View' because what I have now is because of 'The View.'"
Shepherd was also asked about O'Donnell, whom she credited with helping her negotiate her salary.
"And what I appreciate is Rosie helped me negotiate my salary and had she not I would be making nothing," she told "Entertainment Tonight."
When asked about the feuds detailed in the book, Shepherd said she had her fights.
'THE VIEW' STARS MEGHAN MCCAIN, JOY BEHAR CLASH OVER PRESIDENTIAL CANDIDATES. SOCIALISM
"Oh I did, I just didn't talk about them," she said laughing.
She admitted that some stories mentioned in the book surprised her.
"Probably, I read some stuff and I was like, 'Oh shoot that's crazy,' like, 'Hey, Jenny [McCarthy] what did you say that for?' But you know everyone has their own interpretation of how it happened when they were there," she said.
Shepherd was referring to McCarthy's harsh description of her own tenure on the daytime talk show. McCarthy said she was "miserable" and compared Walters to the abusive mother in the 1981 film "Mommie Dearest."