Shakira's ex-boyfriend wants $100 Million: Nastiest celebrity non-divorce?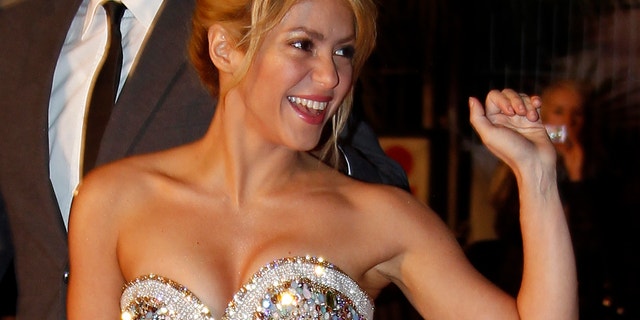 Shakira means business when it comes to her hips and her pocketbook. The Colombian megastar's ex-boyfriend Antonio de la Rúa filed a $100-million lawsuit against her, claiming he was her manager during their 11-year romance and is owed megabucks in return, but she's having none of it, TMZ reports.
Shakira, 36, who just had a son, Milan, with her current boyfriend, 26-year-old Spanish football player Gerard Piqué, filed legal documents to have the suit dismissed, stating that de la Rúa had nothing to do with her success, TMZ adds. It's worth noting: de la Rúa is the son of former Argentine President Fernando de la Rúa.
SODAHEAD SLIDESHOW: See the nastiest celebrity non-divorces.
But Shakira and Antonio aren't the only never-married celebs to have a huge bust-up when they parted. Jude Law was engaged to his beautiful "Alfie" co-star Sienna Miller, but he cheated on her with his children's nanny. They reunited in 2009, then broke up again.
Woody Allen and Mia Farrow split in 1992 after Farrow discovered nude photographs that Allen had taken of her daughter, Soon-Yi. Farrow won custody of their three children together.
Despite their contentious breakup and custody battle over their five-year-old daughter Nahla, Halle Berry's male model ex Gabriel Aubry is happy that she is pregnant with her fiancé Olivier Martinez's baby.
Vanessa Paradis, the mother of Johnny Depp's two kids and his longtime love, was photographed looking tired and sad in the days leading up to their 2012 breakup after 14 years together. But now reconciliation rumors are going around.
NFL star Tom Brady learned that his actress ex-girlfriend Bridget Moynahan was pregnant when he was already dating his supermodel future wife Gisele Bündchen. Ouch.
Kim Kardashian's ex-boyfriend Ray J's crude song about their "relations" took it to a new low (even though he denies the song is about her).
She's married to someone else now, but Anne Hathaway made international news in 2008 when her then-boyfriend, Italian real estate developer Raffaello Follieri, pleaded guilty to defrauding investors.
PHOTOS: See the latest celebrity pictures to hit the Internet.
From Shakira to Woody Allen, let us know: Which celebs had the nastiest non-divorce?