Shakira launches bilingual parenting app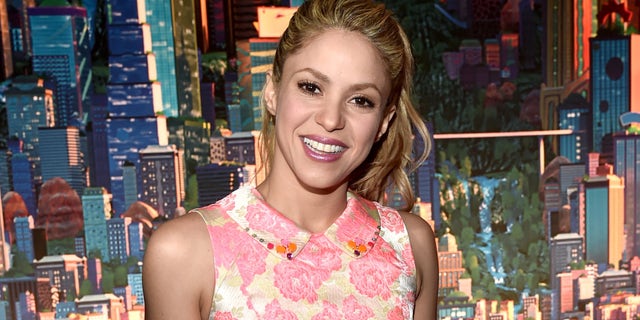 When Shakira gave birth to her now 3-year-old son Milan, she turned to her mother, mother-in-law and the Internet for any and all advice on the whole parenting thing.
She specifically sought advice on how to raise her children to speak many languages – like she and partner, Spanish soccer player Gerard Pique, do.
Inspired by her research – and the birth of second son, Sasha – the singer has created a new bilingual parenting app with the help of Fisher-Price.
"I wanted it to be something that wasn't overwhelming, but that was really thorough and offered a rich variety of content," Shakira told PopSugar. "With this app, you can simply use the daily age-appropriate tip or activity sent to you, or you can access the entire library of tips at any time if you're looking for something different or want to focus on a specific developmental category that day."
Called Grow, the program is filled with developmental tips, age-appropriate activities, and social media capabilities to help parents capture and share all their favorite memories.
"My mother documented all my progress and I do the same with my children since they were born," Shakira told the Associated Press.
She told PopSugar that one of her most memorable moment with son Milan was when he started being able to identify items on flashcards.
"We started when he was 6 months old and he caught on right away. With Sasha, I've found that he's really musical and has an innate capacity for it; he even plays the drums," Shakira added. "I've documented those moments and countless others. I'm a serial documenter."
The singer said it was extremely important for her that the app be available in Spanish with the same tips and tools for parents because she wants to have the greatest reach possible.
"There are many mothers in Latin American countries that have less support than others that I want to help, even a small contribution," Shakira told AP.
The singer, who has been with Pique since 2010, said the most helpful tip she's ever heard was that "the foundation of every level of development – social, emotional, cognitive, physical – depends on the abundance of love."
"You can never show you love them too much," she said. "A sense of security from early on gives them limitless room to develop their abilities and become responsible, caring adults."
The Associated Press contributed to this report.