Shakira & Gerard Pique Photographed at Maternity Section in Miami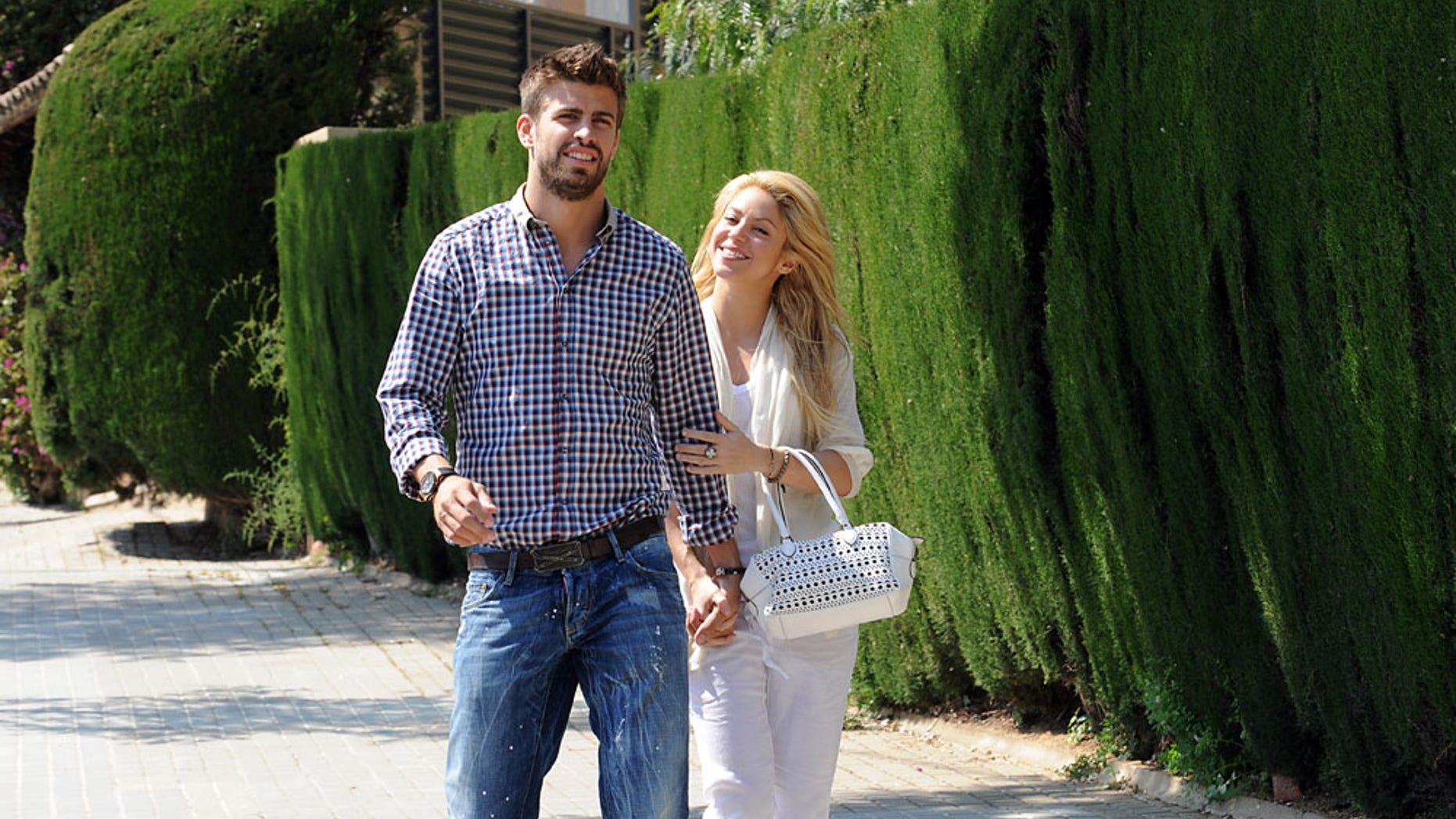 As people say a picture is worth a thousand words.
Shakira and boyfriend Gerard Piqué were allegedly photographed entering the maternity section of a clinic in Miami, entertainment gossip site TV Notas is reporting.
The photos show the Colombian singer and her soccer star boyfriend walking into the clinic as Shakira has her hands covering her face.
Despite the photographs, Shakira and Piqué have been tight-lipped about the pregnancy rumors over the past few weeks, while members of Shakira's professional team along with her father have denied the rumors.
The rumors began last month when TV Notas  reported that not only is the "Rabiosa" singer allegedly preggers, but also that she and Piqué have already bought a mansion in Barcelona to get settled with their newborn.
The publication added that as of now Shakira is supposedly two months pregnant and that her baby is due by the end of 2012.
To this rumor, the Colombian superstar's social media manager Xavier Menós said via his Twitter account that Shakira "is pregnant with new songs that are INCREDIBLE!" denying that the singer is expecting.
According to entertainment mag People en Español, Menós also said on his Twitter account that news about Shakira being preggers is "another false rumor" and that she is "is very happy" at the moment with all the new songs she is getting ready to debut.
But, allegations were once again raised by Colombian magazine Gente, which claimed that Shakira is in fact six-months pregnant but is waiting "a prudent amount of time" to tell the world she is expecting.
The publication cites "a highly reliable source" and adding to the rumors spread over the past  few weeks by various media outlets.