Shailene Woodley says she's 'always dreamed' of writing a book on female masturbation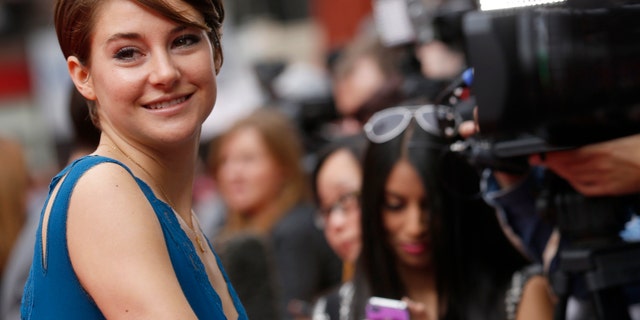 Shailene Woodley wants you to "learn how to pleasure yourself."
The 24-year-old actress opens up about the importance of masturbation in the new issue of Net-A-Porter's The Edit, saying that women often aren't taught enough about their own bodies.
WATCH: Shailene Woodley Talks 'Super F**ked Up' Family: 'I Came Home to Things That Weren't Great'
"As a young woman you don't learn how to pleasure yourself, you don't learn what an orgasm should be, you don't learn that you should have feelings of satisfaction," she says.
Woodley is no stranger to talking about sex. The actress got her big break playing Amy Juergens on ABC Family's "The Secret Life of the American Teenager" in 2008, but says her concern with women's sexual health inspired by her role as a pregnant teen. In fact, writing about masturbation has been a lifelong "dream" for the "Snowden" star.
"I've always had a dream of making a book called "There's No Right Way to Masturbate," she shares. "If masturbation were taught in school, I wonder how [many] fewer people would get herpes aged 16, or pregnant at 14?"
While she certainly advocates for masturbation, Woodley recently credited a different kind of "self-love" for getting her through her "teenage crises."
WATCH: EXCLUSIVE: Shailene Woodley Reacts to 'Divergent' TV Series: I Didn't Sign Up for This
"One day I was having one of my teenage crises, when you think everything's falling apart -- your estrogen and progesterone are freaking out," she told Elle last year. "And [my grandmother] said, 'Shai, the most important thing in life is self-love. You've gotta take care of yourself. You've got to take care of yourself, and you gotta live from your deep heart.'"