'Sex and the City' star Sarah Jessica Parker says Chris Noth is 'still looking good' with workout snap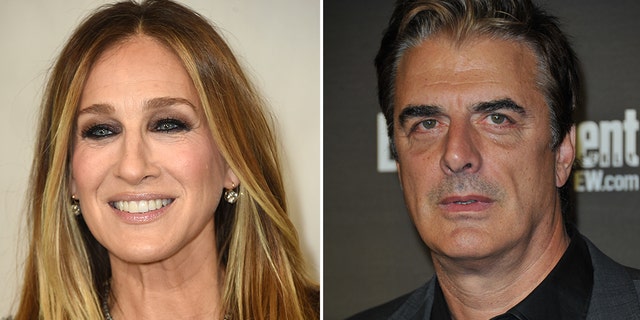 Is he still "Mr. Big?"
Sarah Jessica Parker recently praised her "Sex and the City" co-star, Chris Noth, in the comments section of a workout snap.
"Climbing the mountain of time and gravity!" Noth wrote on Instagram July 13, when he posted a photo of himself on a weight bench.
Since it was posted, the 63-year-old actor's image has received more than 12,000 likes and 400 comments.
Parker weighed in in the comments section, writing, "Still looking good!!!! X."
Further down, Noth tagged the 53-year-old star's Instagram handle.
LADY ANTEBELLUM'S HILLARY SCOTT CALLS DAUGHTER EISELE A 'BRIGHT LIGHT' in 5th BIRTHDAY MESSAGE
"@sarahjessicaparker 😉😘," he shared.
The actors' characters had an on-again, off-again relationship on the comedy series before reuniting in the series finale.
Other commenters took time to react to the photo -- with many complimenting Noth.
'GAME OF THRONES' STAR MAISIE WILLIAMS TEASES TATTOO LINKED TO HIT HBO SHOW
"And still looking good!!" one user said.
"You are like fine wine," a commenter claimed. "You get better and better with time."
"Looking great and inspiring me to get off my butt and into the gym. Thanks for the push pic @chrisnothofficial," an Instagram user wrote.