Seth Meyers calls Trump 'most checked-out president,' slams GOP tax plan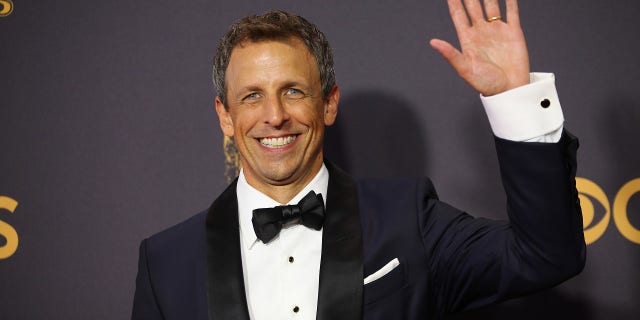 Seth Meyers doesn't think Donald Trump cares much about being the president of the United States.
The "Late Night" host slammed Trump during his "Closer Look" segment and called him the "most checked-out president" in U.S. history while criticizing the Republican tax plan that the House approved on Wednesday.
"We definitely believe that you don't care," Meyers said after playing a clip of Trump saying "I don't care" when asked about paying more for taxes under the new bill.
"You're by far our most checked-out president," he said.
The host continued, "I mean, James Garfield worked harder than you after he was assassinated. You watch more TV than a sixth-grader at home with the flu. Trump watches so much TV we're like a week away from him tweeting about 'The Price is Right' - 'Plinko is obviously rigged and the Wheel is fake news. I guess the price is wrong. Sad!'"
Meyers then continued to slam Republican lawmakers and mocked the president for referencing the bill as a "Christmas present."
"Republicans passed a sweeping overhaul of the tax code that will overwhelmingly benefit corporations and the wealthy, amounting to nothing less than a brazen heist of the country," Meyers said.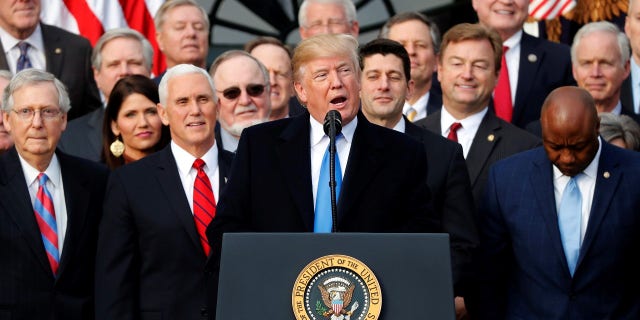 Meyers said about Trump's "Christmas present" comment: "If you want to bring something back, try Kwanzaa — that thing straight-up disappeared."
The House's final stamp of approval to the sweeping tax reform package gave Trump his first major legislative victory. "We made a promise to the American people that we would do this if they gave us the opportunity," Ryan, R-Wis., told "The Story with Martha MacCallum." "We made a promise that if elected, this is what we would do. We're keeping our promise."