Serena Williams practices her swing while pregnant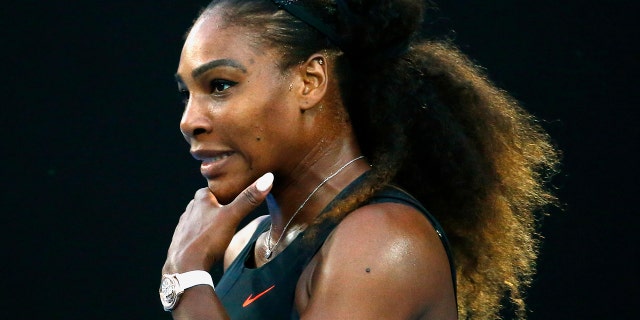 NEWYou can now listen to Fox News articles!
Serena Williams is glowing, both on and off the court.
The mom-to-be practiced her swing Thursday, documenting the sweat session for her 5.9 million followers on Instagram.
Williams, 35, accidentally revealed in April she's expecting her first child with fiancé Alexis Ohanian, 34, after she posted a photo of her growing baby bump on Snapchat. She isn't expected to return to the tennis circuit until 2018, following the birth of her child later this year.
As for what she's having, Williams won't be sharing that secret in the near future, despite a questionable slip from sister Venus, 36.
"FYI: I think the surprise of knowing what you are going to have on that very special day you give birth is probably the best surprise you can ever have," Williams explained on Twitter earlier this month.
"So to clarify what Venus said, I am always joking with my sisters to see what favors I can get them to do for me next. If I want something from one of my sisters, I say Baby Venus, Baby Lyn or Baby Isha needs it. I did not grow up with any brothers, only sisters, and we all say 'she' more than 'he.' Unless I'm joking with my dad or Alexis and I'm trying to con something out of them, too. Hey, I'm the youngest of five! I've always tricked all of them! What can I say?" she continued.
This article originally appeared in Page Six.