Selena Gomez's TV mom says she is proud of her talent and grace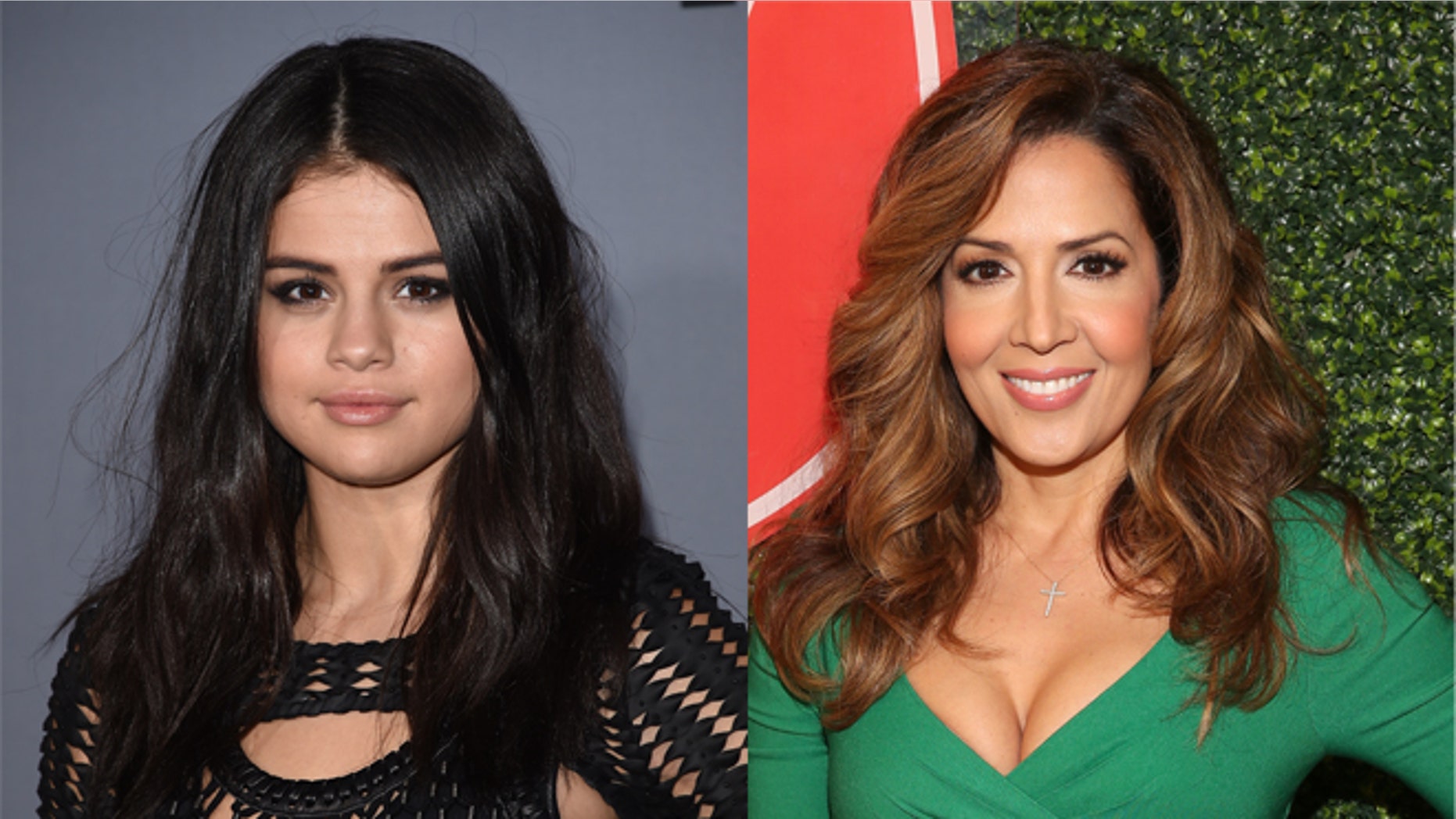 Selena Gomez opened up candidly in recent weeks about her lupus diagnosis and about her personal life being tabloid fodder for most of her life.
While there were some many low points, the 23-year-old singer/actress has persevered and come out stronger, as evidenced by her new album "Revival."
One person who has been rooting for her since the beginning is Gomez's on-screen mother Maria Canals-Barrera, who said she could not be more thrilled about her "Wizards of Waverly Place" co-star.
"She is so talented. She's always been so talented," Canals-Barrera, 49, told Fox News Latino recently. "Selena was off book all the time. She knew her lines. She's such a natural actress."
She said acting and performing is all that Gomez has wanted to do since she was a child – and she is doing it "courageously and so passionately."
"There are certain child actors that you are like, 'I don't know if this is really what they want' but with her it was so pure. It was who she was – to perform and to express herself," she said. "It was a complete joy to work with her."
Canals-Barrera added: "I'm just thrilled with her success and she's handled it with a lot of grace. I'm happy for her. She's so lovely in every way."
Canals-Barrera, who recently appeared on ABC's "Cristela," also opened up about the upcoming holidays and how she mixes American traditions with her Cuban roots.
"I think all of us [who are] first-generation Americans, we are a really wonderful combination of everything, of who we are as Americans and where our parents are from and the traditions they have," she said, while talking about her partnership with Shutterfly, an Internet-based image publishing service based in California. "So much of it is being who we are. Who we are is a genuine combination of loving In-n-Out Burger and arroz con pollo. It's not something that I have to think about."
She added: "Something I have intentionally done is bring back a place that I don't even know as an American, which is my parents' country of Cuba and bring that into my kids' generation. And I can do that with the beautiful black and white images from Cuba which is part of who they are. Keeping that alive – and the thing about Shutterfly is that they make it easier to do that."