Selena Gomez reportedly to be a mentor on new season of 'The Voice'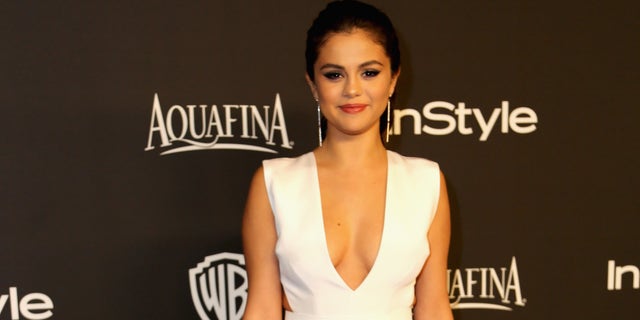 Selena Gomez will have the opportunity to share her knowledge of the music business to budding stars on the new season of "The Voice."
The "Good For You" songstress has reportedly signed on to be the mentor for the Gwen Stefani team on season 9 of the hit NBC show.
"She was surprisingly amazing as a mentor even though she's so young," a source told Us Weekly of Gomez, 23. "She exceeded everyone's expectations."
The former Disney Channel star will be joined by John Fogerty with Adam Levine, Brad Paisley for Blake Shelton and Missy Elliot for Pharrell Williams, the source added.
The source said Levine asked Fogerty to return to the show after he performed in last season's final, while Paisley is a good friend to his fellow country singer.
"It was great for Blake to have him there – especially considering everything Blake is going through," the source told the magazine. (Shelton and his wife of four years Miranda Lambert divorced last month.)
On "The Voice" mentors help contestants during the battle rounds, right after auditions. This new crop of megastars will join show alumni including Lionel Richie, Ellie Goulding, Meghan Trainer, Stevie Nicks, Gavin Rossdale and Alicia Keys.
In addition to her new stint on "The Voice," Gomez recently featured in Taylor Swift's "Bad Blood" music video. As a lead-up to the MTV Video Music Awards, Swift shared a behind-the-scenes clip of her BFF as the "bad girl."
Like us on Facebook
Follow us on Twitter & Instagram