Selena Gomez & Justin Bieber's Romantic "Spring Breakers" Date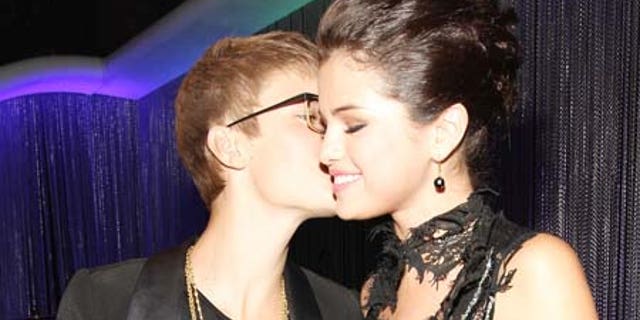 Oh to be young and in love!
Superstars Justin Bieber and Selena Gomez were canoodling on Sunday, as The Biebes flew to SelGo's set of "Spring Breakers" in Tampa Fla., to take his other half on a romantic date.
Entertainment gossip website Hollywoodlife.com reports that the two lovebirds were inseparable as they stopped for yummy Italian food and then checked in at a luxurious hotel for the evening.
Scandalous!
Are Selena Gomez & Justin Bieber Moving In Together?
The website tracked some interesting tweets from followers that saw the couple spending quality time together.
"Ok so Justin Bieber & Selena Gomez are a few tables away from me… Should I squeeze in for an Oreo cookie snap shot? ;)", wrote Ruby Luster who saw Bieber and Gomez eating at the Gratzzi Italian Grille, a Saint Petersburg restaurant.
Selena Gómez and Justin Bieber's Fun Day in Santa Monica
Others, such as Karis McBride said she spotted the Biebs and SelGo calling it a night.
"Just saw J Biebs and Selena pull up to The Vinoy, no big deal", McBride posted.
Currently, Gomez is shooting a film called "Spring Breakers" with fellow Disney star Vanessa Hudgens in Fla.
E! News reports that the movie is about four girls in college who decide to hold up a restaurant in the hopes of getting enough cash to go on a trip to the beach.
Selena Gomez is a Fashionista!
Word on the street is that Gomez plays the role of a party-pooping, religious young lady.
On Tuesday, the singer tweeted a photo of herself tanning in the Florida sunshine as she took a break from filming "Spring Breakers."
"Need Sun," Gomez posted on her Tweeter account.
SelGo sipped on what appeared to be a icy drink, while sporting aviator shades and a fitting pink bikini.
You can reach Alexandra Gratereaux at: Alexandra.Gratereaux@foxnewslatino.com or via Twitter: @GalexLatino
Follow us on twitter.com/foxnewslatino
Like us at facebook.com/foxnewslatino