Selena Gomez, Demi Lovato Named Top Two 'Most Powerful Girls Under 21' In Hollywood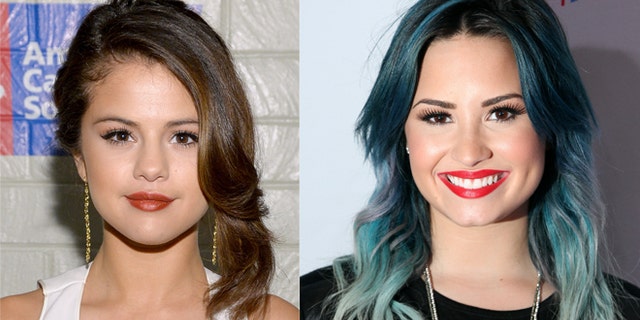 Selena Gomez and Demi Lovato can sing, dance and act, and they've been doing it for a while. So it comes as no surprise they were named Hollywood's top two Most Powerful Girls Under 21 in Seventeen magazine's 70th anniversary March issue — never mind both Latinas are already 21.
The magazine dubbed Gomez "The Mogul" for her very busy 2013 and all the projects her hands have touched. Not only is the former Disney star an actress and singer, but she is also designing a clothing line for Kmart and Adidas, she heads a movie production company and is an investor in a cool app startup.
"This year is when I really started feeling powerful. I had always been the underdog secretly," Gomez told the mag about being powerful. "Then I turned 20, went through a really bad breakup, and realized I needed to have 'Come & Get It' be amazing. I wanted it all to be me. I'm glad it's taken me this long to get where I am because now I am ready for it."
Gomez, along with having 77 million followers between Facebook, Twitter and Instagram, is using her star power to help children around the world as UNICEF's youngest-ever goodwill ambassador.
One of her closest friends, Lovato, does not stay far behind. Seventeen magazine called her "The Cool Chick" for her continued support of girls suffering from self-harm and addiction – after facing and beating her own demons not so long ago.
"I could keep my self-harm and addiction issues private, or I could use them to help other people. I chose the latter, and it's been the best decision of my life," Lovato told the magazine.
Gomez and Lovato have been friends for many years — they say since they were about 7 years old. A while back, they did have a falling out, but have since reconnected and are closer than ever.
"She was going through things and I was so young and it was confusing," Gomez said. "I processed it saying, 'OK, I don't understand what she's going through so I'm just going to do this.' I don't think it was fair, and I'm so happy that I have her back in my life now," Gomez added about her longtime friend.
"Demi's very, very strong. She's the only person that I would tell the deepest, darkest secrets to. The only person," Gomez continued. "I feel like we're all given what we can handle, and clearly someone thought she could handle so much – and she could, and she did. And she's incredible for that. I couldn't imagine going through some of the things that she went through, and the fact that she is who she is today is insane – she's one of my inspirations."
Rounding out the top five on the list are "The Rebel" Miley Cyrus, 21, "The Philanthropist" Victoria Justice and "The Bodyguard" Chole Grace Moretz.
Follow us on twitter.com/foxnewslatino
Like us at facebook.com/foxnewslatino