Selena Gomez becomes first person to get 100M Instagram followers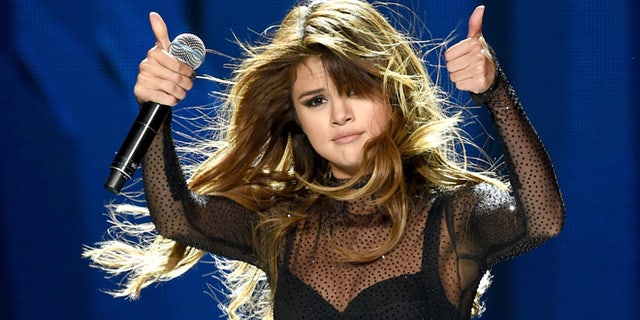 NEWYou can now listen to Fox News articles!
Selena Gomez has been absent from social media since before she decided to go on an indefinite break from the spotlight, but that hasn't stopped her fans.
The singer and actress just became first person to surpass 100 million followers on Instagram, solidifying her title as the queen of the photo-sharing platform.
Gomez, 24, last posted a photo of herself on stage during her now canceled "Revival" tour early last month, but she still attracts many more followers than the competition.
Gomez first surpassed BFF Taylor Swift as the most followed person on Instagram this past March when she reached 69.4 million followers. Her numbers have grown dramatically.
Swift, 26, is the second most-followed person on Instagram at 91.4 million, followed by Beyoncé (85.3 million), Ariana Grande (85 million) and Kim Kardashian West (83.6 million).
In addition to being most followed, she is also part of the most liked photo on Instagram.
A picture of Gomez kissing Justin Bieber that her ex posted in March beat out a photo of Kendall Jenner's hair fanned out in heart shapes. However, Bieber deactivated his account, so the photo is no longer available to like.
Gomez canceled the remainder of her "Revival" tour in August to recover from the her ongoing battle with lupus, depression and anxiety.
Like us on Facebook
Follow us on Twitter & Instagram