Selena Gomez announces her awaited album #2 is 'very close' to being ready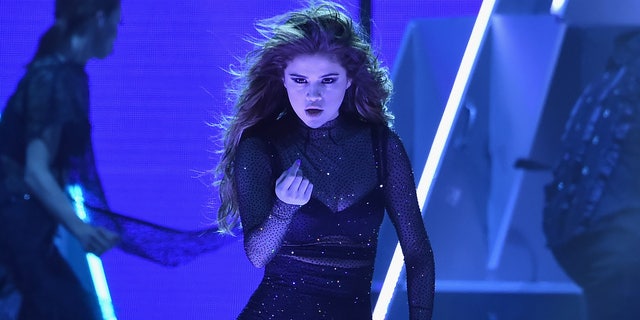 NEWYou can now listen to Fox News articles!
Selena Gomez is announcing to the world that her new album is almost ready.
"After a few weeks in the studio bus safe to say.. we are VERY close to album #2 #SG2," she tweeted.
The former Disney Channel star has also been busy filming "The Fundamentals of Caring" with co-star Paul Rudd — who recently stunned SelGo's fans by saying that before this shoot he had no clue how famous and beloved she actually is.
Speaking to Variety at a recent screening of the film, Rudd said he began to understand the extent of Gomez's fame when thousands of people would turn up on set just to get a glimpse of her — not him or their co-stars Craig Roberts, Bobby Cannavale or Megan Ferguson.
"I'm so out of touch," he said. "It wasn't until we were filming and I saw thousands of people turning out to try and see her that I realized what a phenomenon she is. To see her deal with that kind of fame, I came away even more impressed with her. She's extraordinary."
Gomez is currently on tour and did not attend the screening event last week at the ArcLight Hollywood, but she was definitely a topic of conversation that night. The film's director, "Late Show with David Letterman" veteran Rob Burnett, praised the singer-actress for her acting chops and said she is "only at the beginning of her talents."
The film, which premiered at the Sundance Film Festival and now is airing on Netflix, follows a downhearted writer (Rudd) who becomes the caregiver of a sarcastic teen suffering from muscular dystrophy (Roberts). The two of them embark on a road trip where they meeting Dot (Gomez), a charming and cheeky girl looking for a ride.