Security guard at Miranda Kerr home shoots intruder who stabbed him in the face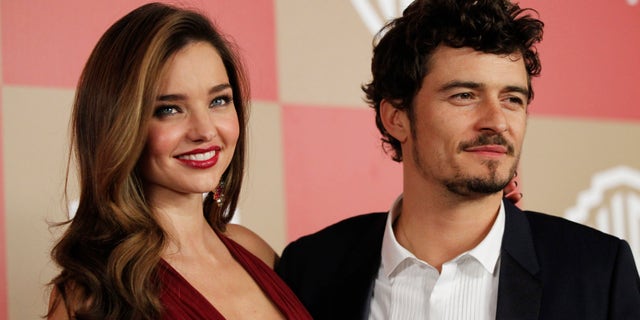 A security guard at supermodel Miranda Kerr's Malibu mansion shot an intruder who stabbed him in the face during a violent altercation Friday morning, authorities said.
Los Angeles County sheriff's spokesman James Braden told reporters that deputies responded to a report of an altercation involving a person with a gun at 11:10 a.m. local time. When they arrived they found the security guard struggling with the intruder.
Braden said the unidentified suspect stabbed the guard, who in turn shot the trespasser three or four times.
Both men were taken to local hospitals. The guard was listed in stable condition, while the intruder was listed in critical condition with non-life-threatening injuries.
KTLA reported that Kerr, 33, bought the property in 2014 after her divorce from actor Orlando Bloom. Authorities said neither Kerr nor her 5-year-old son Flynn were home at the time of the incident.
Neighbors confirmed to KTLA that Kerr owns the home, adding that Friday's incident was the second time this week that police have responded to an intruder call.
"It's kind of a crazy thing to happen out here in Malibu," neighbor Craig Moore told the station. "I guess it happens everywhere but we just don't ever have it happen in our neighborhood."
Kerr is engaged to Snapchat founder Evan Spiegel, who recently purchased a mansion for the pair in the Brentwood section of Los Angeles for $12 million.
Click for more from FoxLA.com.