Scarlett Johansson wears Marchesa, owned by Harvey Weinstein's estranged wife, to Met Gala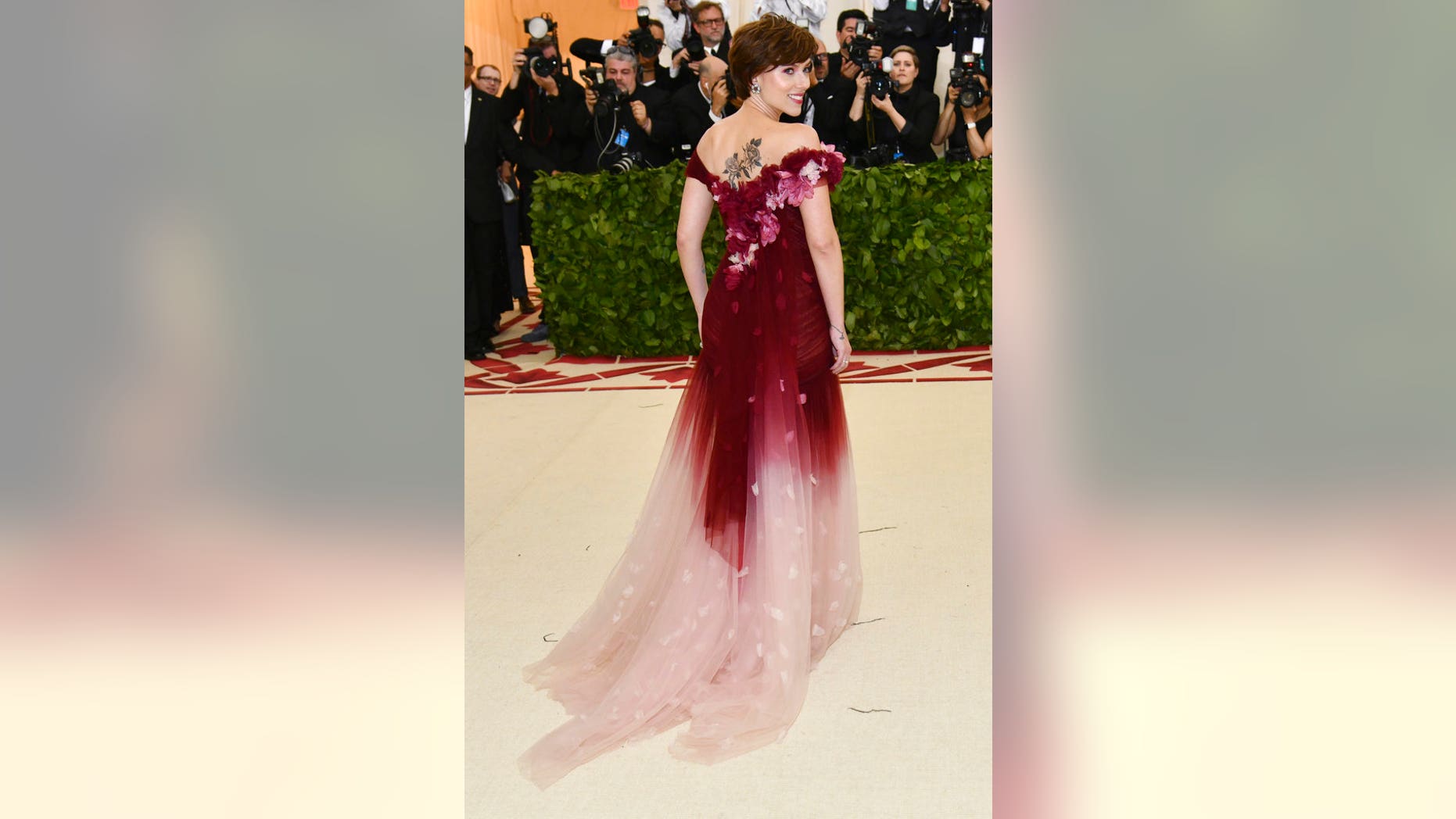 Scarlett Johansson walked Monday night's Met Gala carpet wearing a dress by Marchesa, the first time Harvey Weinstein's estranged wife's fashion line was worn at a high-profile event since the fallen movie mogul's scandal broke.
Johansson attended the event at New York City's Metropolitan Museum of Art in an off-the-shoulder burgundy dress with floral designs alongside boyfriend and "Saturday Night Live" star Colin Jost.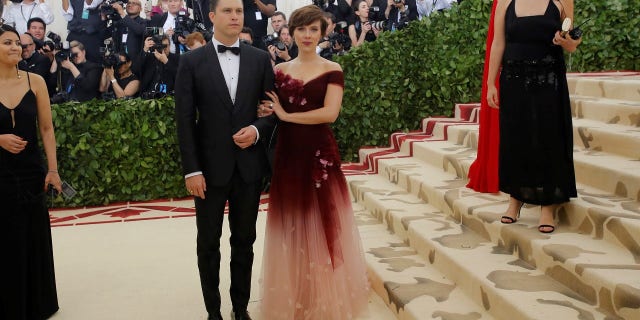 Johansson, who has long been a fan of the brand, pledged her support of the #TimesUp movement. She offered no comment to The Associated Press as to why she chose to wear Marchesa, owned by Georgina Chapman, to the Met Gala.
Chapman's brand, which was a staple to red carpets such as the Academy Awards, has been absent from star-studded events since Weinstein was accused of sexual misconduct by more than 60 women. Weinstein was also accused of bullying stars into wearing his wife's designs.
Chapman has stayed relatively out of the spotlight since October, when the scandal broke. She announced weeks later she will be divorcing Weinstein, her husband of 10 years, and focusing on raising their two children.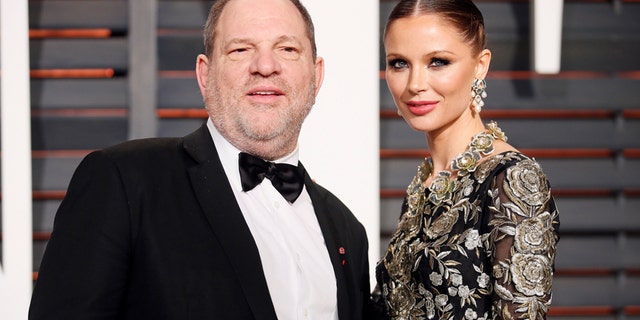 The fashion designer also reportedly struggled during New York Fashion Week in January. She canceled her runway show for Marchesa because she "couldn't go through with it" and was "too scared," a source told The New York Post.
Weinstein, 65, has repeatedly denied having non-consensual sex with any of the women.
The Associated Press contributed to this report.