Scarlett Johansson under fire for attacking James Franco at Women's March after defending Woody Allen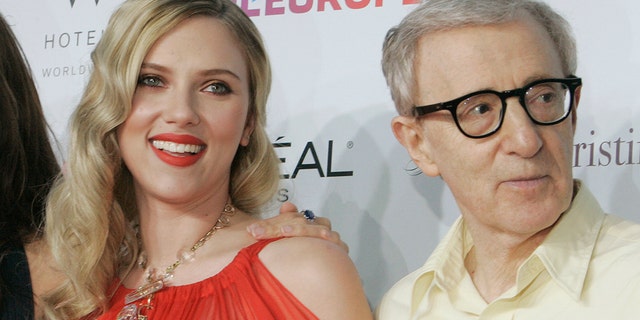 Scarlett Johansson, who slammed fellow actor James Franco in a speech at the Women's March in Los Angeles, is being called a hypocrite for previously defending Woody Allen and saying the child abuse allegations against the director were "all guesswork."
"I want my pin back, by the way," Johansson said on Saturday, in reference to the "Time's Up" pin Franco wore at the Golden Globe Awards, which inspired five accusers to come forward and call him out.
However, now Johansson, who starred in Allen's films "Match Point," "Scoop" and "Vicky Cristina Barcelona," finds herself feeling the heat after having praised the director and downplayed accusations of child abuse that have been leveled against him.
One month after Allen's estranged daughter Dylan Farrow penned an open letter accusing him of sexual abuse in 2014, Johansson told The Guardian: "It's not like this is somebody that's been prosecuted and found guilty of something, and you can then go, 'I don't support this lifestyle or whatever.' I mean, it's all guesswork."
At the time, Farrow called out the Hollywood actors and actresses who have appeared in Allen's films, which prompted a response from Johansson in the 2014 interview.
"I think it's irresponsible to take a bunch of actors that will have a Google alert on and to suddenly throw their name into a situation that none of us could possibly knowingly comment on. That just feels irresponsible to me," Johansson said.
Allen has denied the allegations from his adopted daughter Farrow, 32, who claimed he sexually abused her when she was 7 years old. However, Farrow's brother Ronan — who wrote a blockbuster exposé for the New Yorker on the allegations against film mogul Harvey Weinstein — has supported her.
Fans reacted swiftly on social media to call out Johansson for the perceived double standard.
One wrote: "Scarlett Johansson the biggest hypocrite that is there…calls out James Franco yet supports Woody Allen and would hem his pants if she had to…wow!"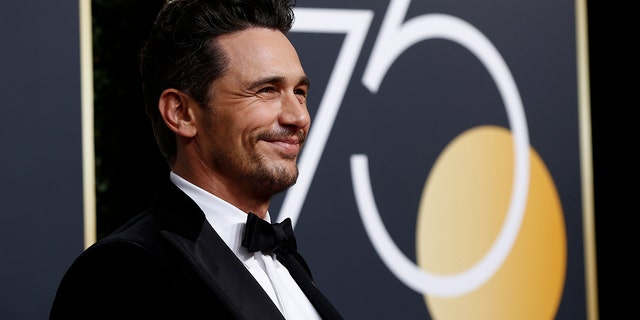 Congrats to Scarlett Johansson for calling out James Franco and the harmful cool girl narrative but you still haven't denounced Woody Allen and apologized to Dylan Farrow," wrote another.
Although Johansson didn't directly mention Franco by name, a representative of hers confirmed to the Los Angeles Times that she was referring to him with her comments.
"My mind baffles. How could a person publicly stand by an organization that helps to provide support for victims of sexual assault while privately preying on people who have no power?" Johansson said in the speech.