'Scandalous' continues with deep dive into Paula Jones' suing of Bill Clinton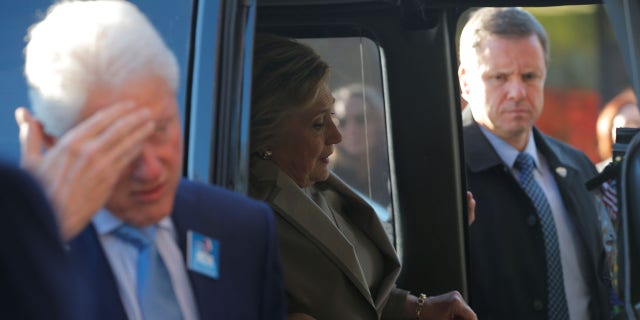 The second episode of "Scandalous," Fox News Channel's new addition to its Sunday night lineup, will debut on Jan. 28 at 8 p.m. ET.
The documentary-style series chronicles the sequence of events that led to the impeachment of President Bill Clinton during the 1990s with one-hour episodes to coincide with the 20-year anniversary of the scandal.
Last week's premiere episode focused on the investigations of then-President Clinton by the Office of the Independent Counsel. The second episode dives into Arkansas state employee Paula Jones' suing of Clinton, focusing on key events that unfolded from February 1994 through January 1996.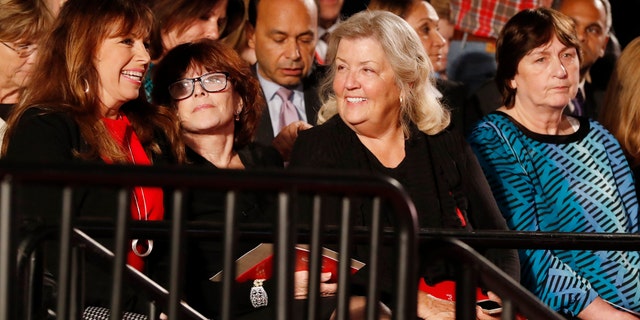 This episode spotlights the public outcry surrounding various controversies related to the Clinton administration and also captures the reaction of then-First Lady Hillary Clinton, who found herself increasingly in the public eye as her husband campaigned for re-election.
Network insiders hope the series will become a franchise, with future installments focusing on other moments and scandals that made a lasting impact on America's history. The Clinton-themed debut of "Scandalous" is narrated by actor Bruce McGill and features interviews with more than 45 people who were involved on both sides of the Clinton investigation and subsequent impeachment trial.
"Scandalous," which was filmed in cinematic style, covers everything from the failed 1980s Whitewater land deal in the Ozarks of Arkansas to Clinton's last day in office and all of the controversy in between. The series will revisit the daily twists and turns of the investigation 20 years after White House intern Monica Lewinsky was revealed and first captivated the world.
Linda Tripp, who secretly recorded conversations with Lewinsky about the young intern's relationship with the president, will also be part of the seven-part series, along with Susan McDougal, who served prison time for contempt and fraud related to the Whitewater controversy.
Clinton famously was caught having an affair with Lewinsky in January 1998, and the House Judiciary Committee approved articles of impeachment by December of that year – charging him with perjury and obstruction of justice. Clinton eventually was acquitted by the Senate and allowed to finish out his second term in the White House.
"Scandalous" is scheduled to air every Sunday at 8 p.m. ET until the seven-episode season wraps up.