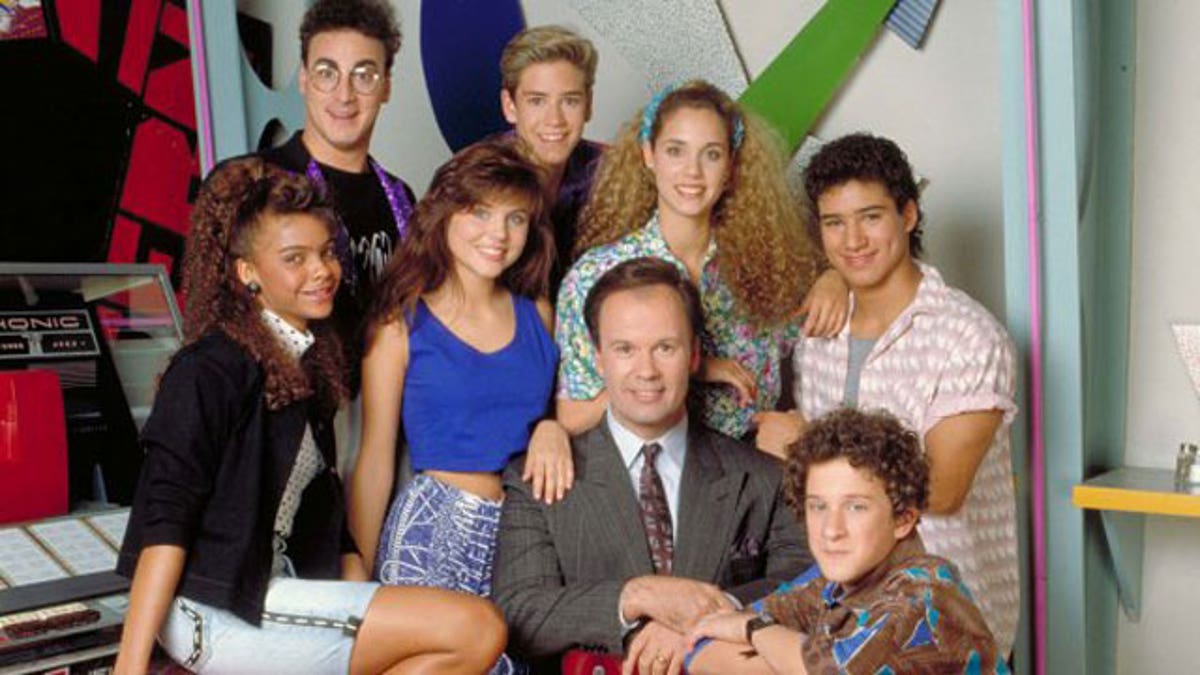 It's been almost 30 years since "Saved by the Bell" premiered in 1989 and executive producer Peter Engel has written a book called "I Was Saved by the Bell: Stories of Life, Love and Dreams That Do Come True."
And although Dustin Diamond who played lovable nerd Screech has written unflattering things about Engel he has only supportive words for the troubled ex-child star.
"I never had a moment's problems with Dustin," he told naughtygossip.com. "I feel terrible for Dustin because he was an icon and for whatever reason things happens. It happens to everyday people and it happens to people who are actors and Dustin made some bad choices."
"He wrote some terrible things about me," he continued. "Desperate people do desperate things. I feel badly for him. I thought he could have had a wonderful career."
Most of the "Bell" cast has gone on to have successful careers like Mario Lopez and Mark-Paul Gosselaar. Sadly Dustin Diamond who played Screech on the long-running sitcom has not had an easy time.
He released a sex tape (which he later said featured a double) and a book that painted an unflattering portrait of his colleagues.
In 2014 the 40-year-old ex-child star was arrested in Wisconsin for possession of a switchblade knife, which he was alleged to have pulled during a barroom fight in which a man was stabbed. He was convicted of two misdemeanors and sentenced to four months in prison. He served three and was released on probation. However his probation officer determined he had broken the terms of his probation and was again arrested in May 2016.