Sarah Silverman says her Louis C.K. monologue helped his daughter understand his sexual misconduct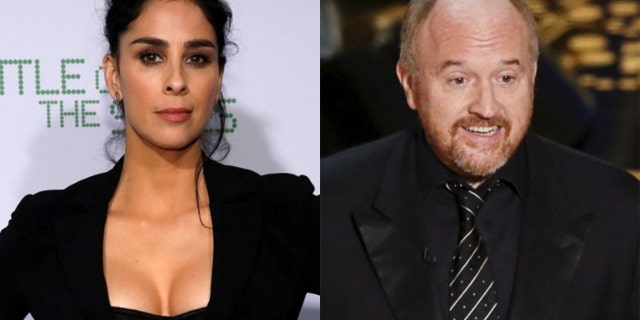 NEWYou can now listen to Fox News articles!
Following a monologue she gave just after the sexual misconduct allegations against Louis C.K. came to light, comedian Sarah Silverman says that a bit of good came out of the situation for C.K.'s family.
Silverman spoke in a recent interview during a Paly Center for Media event where she was asked about her monologue on C.K. in which she discussed the allegations against the famed comedian, who admitted to masturbating in front of unwilling women. During the very emotional segment on her series "I Love You America," she laid out how difficult it is to be so close to an allegation of sexual misconduct.
In the end, the comedian, who has known C.K. since she was 19, explained that people can still love someone who has done bad things, even if it takes time for emotions like anger, resentment and fear to go away.
When asked about the monologue, which is almost a year old, the star noted that she wished she didn't have to address the situation, but felt obligated given how she'd championed similar causes for cases she wasn't so attached to. She revealed that she still has contact with C.K. and that he confessed the video helped one of his two daughters grapple with the public mess her father finds himself in.
"But I will say—and I hope this is OK to say—that after I did that [monologue], he called me. And he said it really helped one of his daughters to understand. She showed it to him and she said, I can love you even though you did bad things. And we cried. It was a small silver lining in a very bleak story," she said (via The Daily Beast).
She went on to discuss his recent failed return to standup, which brought the ire of many critics who believed his impromptu set in New York City was far too soon for the embattled comedian to attempt a comeback.
"I think he wronged people and my guess is he thought he could sneak on stage and try a few minutes. I have no idea, I haven't talked to him. I understand the backlash of it. I suppose he would know that this would get out." Silverman said. "And I agree, if he's going to go on stage he should address [what he did] but also you can't practice stand-up in front of a mirror. You have to have an audience."