Sarah Palin to co-host NBC's 'Today' on Tuesday opposite Katie Couric on 'GMA'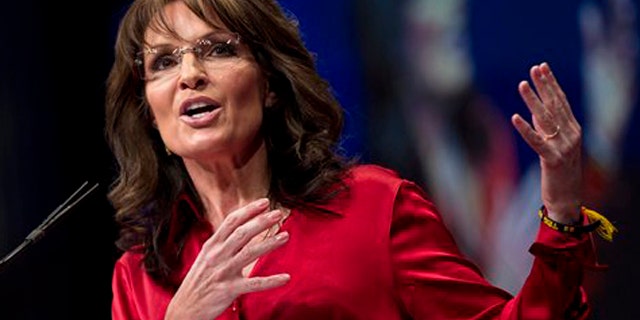 NEWYou can now listen to Fox News articles!
NEW YORK – Get ready for Couric vs. Palin: Round 2.
NBC's "Today" show is bringing Sarah Palin on board as a co-host -- for one morning, this Tuesday.
The announcement was posted Sunday on NBC's website. It says the former Alaska governor and GOP vice presidential candidate will "reveal a different side" than viewers have seen before.
The booking is clearly an attempt to blunt the impact of "Today" alumna Katie Couric's weeklong return to morning TV as a guest host on ABC's "Good Morning America."
Couric joined ABC last year and was co-host of longtime ratings leader "Today" for 15 years before leaving for CBS in 2006.
Couric's interview with Sarah Palin when she was running as John McCain's vice presidential candidate in 2008 created a firestorm of media attention when Palin was unable to give Couric any examples of magazines she read.
Palin's camp called Couric's questions an example of "gotcha" journalism.
Besides Palin's surprise star turn on "Today," Tuesday's edition will also include "a big NBC announcement" by Ryan Seacrest. That's according to a Twitter posting by NBC on Sunday night.