Sandra Vergara Dishes "Fright Night;" Relationship With Sofía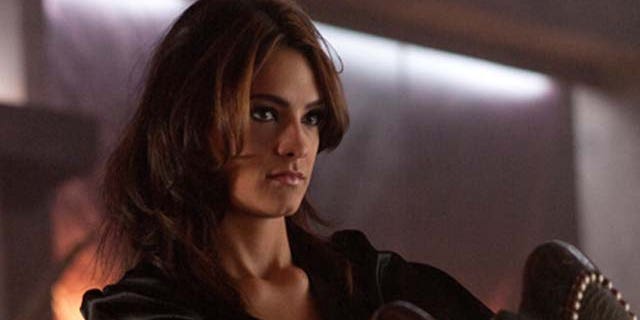 Colombian actress Sandra Vergara says things "are very well" between her and her older sister Superstar Sofía Vergara, after allegations of a feud between the two circulated a few weeks back.
"She is my cousin, but we grew up together like sisters," Vergara said. "Her mother and father raised me since I was a young girl. She (Sofía) became famous when I was still a child and she came here [ U.S.A.] and then I came here."
Vergara's latest role is of "Ginger" in the 1980's remake of "Fright Night" opening in theaters on Friday. She adds that the "Modern Family" star helped her a lot with her make-up artist and acting career.
"She is loved by many," said Vergara.
Stepping into "Ginger" for "Fright Night caught the younger Vergara by surprise, she says since she had auditioned for a smaller role to begin with.
"I didn't expect it," said Vergara. "When I arrived on set, I was surpised to learn I would be playing Ginger and that there were five new scenes."
"I had to read everything from one day to the next," she added. "It got me a bit nervous, but at the same time it made the character more natural."
Besides playing the role of "Ginger," Vergara tells she is busy with two other roles, set for movies to be released next year.
"I just finished doing a pilot called "A Mann's World," Vergara said. "It is with the creator of Sex & the City (Michael Patrick King). The lead role is Don Johnson, it is his comeback."
"En Manos" a film about a group of young girls warped in prostitution rings is another project that the actress is taking a part of.
"They create a football team and are trying to get sponsored to get out of that ugly life."
You can reach Alexandra Gratereaux at: Alexandra.Gratereaux@foxnewslatino.com or via Twitter: @GalexLatino
Follow us on twitter.com/foxnewslatino
Like us at facebook.com/foxnewslatino