Salma Hayek: "I Was an Illegal Immigrant"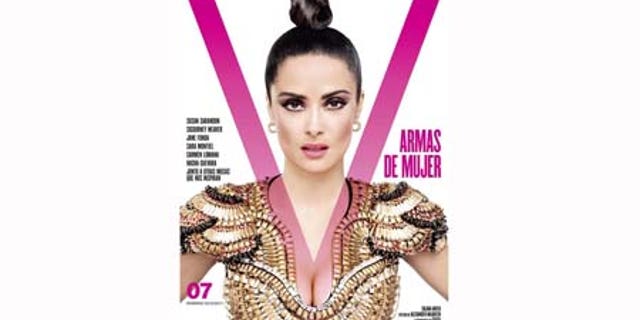 Salma Hayek talks about her humble beginnings, her former undocumented immigrant status and her charity projects in the new issue of V Magazine Spain, where the Mexican actress seductively poses for the cover titled "A Woman's Weapons."
Hayek's involvement with women's issues has distinguished her in Hollywood. Her advocacy includes promoting awareness programs about violence against women and on the rising discrimination against undocumented workers.
"I was an illegal immigrant in the United States," Hayek said during the interview. "It was for a small period of time, but I still did it."
Today, Hayek is one of the most prominent Latina figures in Hollywood. She is an acclaimed actress, director and producer and one of a few Latinas to be nominated in the "Best Actress" category of the Academy Awards.
"I had to endure the worst time of all in terms of racial discrimination in Hollywood when I first started out," Hayek said in the interview. "It was inconceivable to American directors and producers that a Mexican woman could have a lead role."
Hayek is joined in the interview by other VIP women and social leaders such as Carmen Lomana, Sara Montiel, Cecilia Roth and Nacha Guevara.
Follow us on twitter.com/foxnewslatino
Like us at facebook.com/foxnewslatino