Salma Hayek chows down on worms, fried frogs on 'Watch What Happens Live'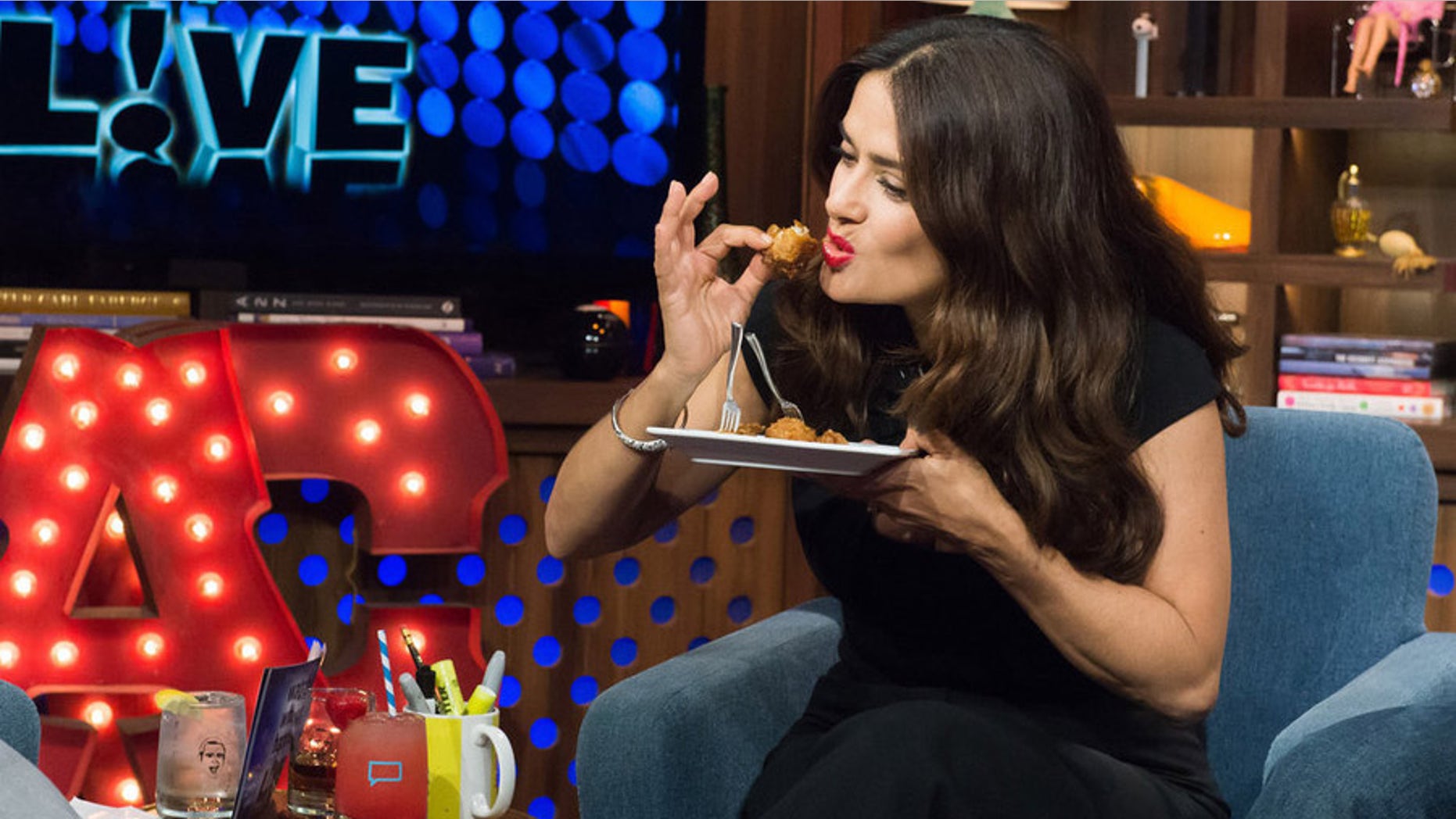 Salma Hayek will try pretty much anything.
Promoting her new animated movie "Kahlil Gibran's The Prophet," the actress stopped by "Watch What Happens Live" with host Andy Cohen, who noted her odd eating habits.
Inspired by her recent Instagram video of her crunching down on a cricket, Cohen introduced a new game called "Will Salma Eat it?" consisting of opening a variety of boxes and seeing if she would eat the mystery foods inside.
The first box contained a deep fried frog.
"Frog or frog legs? What you are supposed to eat is the legs. I eat them all the time. I live in France and this is very common. It's actually a very common French food, usually they are not this greasy, but they are very good," Hayek said before taking a bite.
A jalapeño directly followed, and Hayek did not hesitate before taking a bite.
The next box had stir fried silk worms, which Hayek gladly dug into.
"Oh yeah. These are Mexicans," she quipped before taking a bite.
Her favorite snack was followed by gefilte fish, a Jewish delicacy, unfamiliar to Hayek.
"It's kind of like Spam for Jews," Cohen explained to Hayek, who replied, "This is where I draw the line."
However, the actress decided to take the plunge and give it a try, but after tasting it, she said, "I'll stick with the worms." Cohen on the other hand chowed down on it.
The last box included a can of spray cheese, which Hayek squirted directly into her mouth.
"I'll eat just about anything, though no onions," she revealed at the end.